Call Of Duty Hires Tomb Raider Director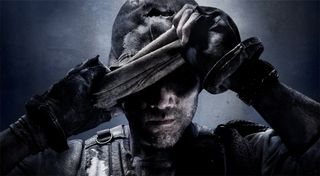 Brian Horton recently parted ways from Crystal Dynamics after completing Rise of the Tomb Raider for the Xbox 360 and Xbox One. However, he won't be spending any downtime to relax because he's been scooped up by Infinity Ward, who are most likely prepping to unleash their Call of Duty title later this year.
Gamespot noted that an updated LinkedIn and Twitter profile points to Horton being an art director for Infinity Ward. This could be an indication of the former Rise of the Tomb Raider director joining forces with one of Activision's underlings in order to work on the next Call of Duty entry.
As noted in the article, Activision now has each of the studios working on the military franchise going on a three year cycle. Infinity Ward's last outing was Call of Duty: Ghosts back in 2013. The game was panned by a lot of core gamers for being a copy-paste job and Infinity Ward received a lot of flack for using HD fish as one of the selling points for a next-generation Call of Duty. At the time, there was Battlefield 4 working as opposition, which absolutely blew Call of Duty: Ghosts out of the water in just about every single aspect.
The following year, Sledgehammer had their turn with with Call of Duty: Advanced Warfare – the big selling point of that one was Hollywood actor and Academy award winner Kevin Spacey. The game didn't do anything terribly new and was mostly the same formula as before, but Kevin Spacey and the added ability to hop off walls and scale vertically helped put it on a lot of people's radar.
The latest game in the billion dollar franchise was Call of Duty: Black Ops 3. It unfortunately received a lot of criticism for a campaign mode that many felt was convoluted. It was the first Call of Duty game I actually thought was really, really good. Personally, the metaphysical discussions and the ability to customize the load for the campaign, as well as play four-player co-op made it one of the few must-own first-person shooter titles this generation. However, the reputation of Call of Duty preceded it, and some gamers dismissed it out of turn.
I imagine Infinity Ward will now face the same kind of uphill struggles with whatever their newest Call of Duty title is going to be. The three year cycle has put the ball back in their court, but they'll have to deal with the good and bad that comes with Call of Duty. People who enjoyed Black Ops 3 will likely be looking forward to whatever Infinity Ward comes up with, whereas people who are already burned out on the series and people who didn't like Black Ops 3 will likely already have negative feelings going in.
Activision and Infinity Ward have yet to announce the newest game in the multi-million selling franchise, but they usually have the teasers go live during the spring, with a full demo or promotional showing at E3 in June, and then they pepper in some beta tests at the end of summer as they prep for the annual November launch. It's been a winning method.
For now we can only speculate what the developers are doing, but we at least know that Brian Horton from Rise of the Tomb Raider is on board.
Your Daily Blend of Entertainment News
Staff Writer at CinemaBlend.