Club Nintendo Announces Final Gold And Platinum Yearly Rewards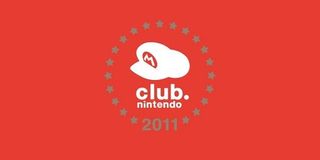 Nintendo of America has announced the final Club Nintendo Gold and Platinum yearly rewards and, much like the last batch of offerings for the regular monthly rewards, the Big N has pulled out all the stops. Get ready for a list of nearly 30 games to pick from.
As you may recall, Nintendo announced earlier this year that it would be bringing an end to the current Club Nintendo, with a new incarnation of the customer loyalty program planned to launch at some undetermined point in the future.
Basically, if you bought a Nintendo console or a game for said console, you could register it under your Club Nintendo account. Doing so earned you Coins. More Coins could be received through post-play surveys and the like. Each month, a collection of downloadable games was made available in exchange for those Coins, as well as some pretty nifty Nintendo swag.
A couple of months ago, Nintendo announced that the Club would be closing its doors on March 31. So as not to upset folks who had been hording Coins, they went on to offer a rather impressive collection of games and physical items as a sort of last hoo-rah for the program.
As in years past, however, Nintendo still had the Gold and Platinum reward tiers to offer up, which are an entirely separate set of goods for folks who earned a large enough number of Coins throughout the past 12 months. Nintendo announced earlier this year that all of the Gold and Platinum rewards would be digital this year but, much like the final monthly lineup, they've compensated for that fact by giving folks another impressive selection of titles.
So, without further ado, here's the Platinum and Gold rewards for 2015. As a final reminder, you can still claim titles from the regular rewards list, as well as these final rewards, through June 30. That's good, since Nintendo's sight is currently chugging under the pressure of so many people trying to claim their prizes. Also, everything on the Platinum list can be claimed by Platinum tier folks only. The Gold list is open to Gold tier members, as well as Platinum folks, if you so choose. No matter which way you go, though, you can only have one game. Good luck deciding!
PLATINUM
- Mario Party: Island Tour (3DS)
- New Super Mario Bros. 2 (3DS)
- Yoshi's New Island (3DS)
- Mario Kart 7 (3DS)
- Animal Crossing: New Leaf (3DS)
- Mario Gold: World Tour (3DS)
- Ultimate NES Remix (3DS)
- Donkey Kong Country: Tropical Freeze (Wii U)
- NES Remix 2 (Wii U)
- Punch-Out!! (Wii U)
- Pushmo World (Wii U)
- Super Mario Galaxy 2 (Wii U)
GOLD
- Mysterious Muramsame Castle (3DS)
- The Legend of Zelda: Oracle of Ages (3DS)
- The Legend of Zelda: Oracle of Time (3DS)
- Super Mario Bros. Deluxe (3DS)
- Super Mario Bros. 3 (3DS)
- Pushmo (3DS)
- Freakyforms: Your Creations, Alive! (3DS)
- Crashmo (3DS)
- Advance Wars (Wii U)
- The Legend of Zelda (Wii U)
- Mario and Luigi: Superstar Saga (Wii U)
- Metroid Fusion (Wii U)
- Super Mario Bros. The Lost Levels (Wii U)
- Super Mario Kart (Wii U)
- Wario Ware Inc (Wii U)
- Yoshi's Island (Wii U)
Staff Writer for CinemaBlend.