Mario Golf: World Tour Gets Details On Three DLC Packs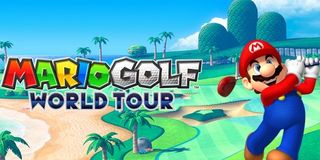 Golf fans have even more to look forward to on the 3DS as Nintendo announces three planned DLC packs for Mario Golf: World Tour, each offering three new courses and a new playable character.
It looks like The Big N is finally starting to get the hang of this whole post-launch support business. The house that Mario built has never been big on DLC but, with their upcoming arcade golf game, it's clear that they're starting to come to grips with the idea that some players like to keep buying content for their games following its initial release.
I'm pretty particular when it comes to DLC, but everything Nintendo announced today has me pretty comfortable with the fact that they'll be dishing out some post-launch courses, especially considering the price and the amount of content already included in the game. Bad DLC, in my book, is typically content that should have been included in the first place or is woefully overpriced. Neither of those trends seems to be the case with the Mario Golf packs. The first pack launches alongside the game, which is typically enough to make me raise both eyebrows in concern, but not once you consider the fact that the game doesn't appear to be skimping on the content you're already paying for.
"With 10 courses and 126 holes, an amount equivalent to previous titles in the franchise, extensive multiplayer modes as well as regional and worldwide tournaments, the main game offers plenty of content for golf fans already," reads a press release from Nintendo. "But players who can't get enough golf and want to expand their experience can purchase up to a total of 108 new downloadable holes and additional Mushroom Kingdom golfers to open up further challenging courses for players to test their skills and enjoy."
Fans of arcade golf games can probably agree that 10 standard courses is, if you'll pardon the horrible pun, par for the course. And then there are all of the promised game modes, playable characters and usable items we've already heard about. So, like I said, it looks like you're getting plenty of golfing bang for your 40 bucks.
If, however, you want even more courses, then that's where the DLC comes in, boasting three (or four, if you go with the season pass) characters and another six courses total, all for less than half the price of the regular game.
The Mushroom Pack will arrive alongside Mario Golf: World Tour on May 2, the the Flower Pack arriving later in the month and the Star Pack coming sometime in June. No word on what the theme of the new courses will be, but each pack contains two of them. Toadette will also be included as a playable character in the Mushroom pack, with Nabbit in the flower pack and Rosalina in the Star Pack. Each pack will sell for $5.99 a pop or $14.99 through a Season Pass, saving you a few extra bucks in the process.
Those who purchase the season pass will also get Gold Mario as a playable character, with a special Fir Flower shot that earns extra coins for every yard the ball travels.
Your Daily Blend of Entertainment News
Staff Writer for CinemaBlend.