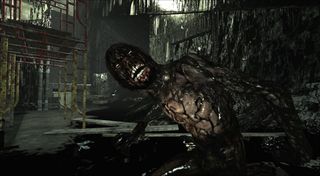 One of the most underrated game franchises that never quite took off from seventh gen was Condemned. It was Sega's foray into first-person survival horror and the franchise helped kick-start a lot of popularity for the Xbox 360 and its early IPs. Well, Condemned 3 could definitely happen and there's a lot more hope for it happening than you might have originally imagined.
Jason Hall, the co-founder and CEO of Monolith Productions, made an interesting post on Facebook recently, announcing that Condemned 3 could happen. However, it won't happen under the traditional AAA development studio environment.
According to Hall...
That's a very interesting take on the whole IP thing. Most times indie developers have to fight, struggle and strive to get their hands on abandoned intellectual property, or in some cases you have studios like Harebrained Schemes who managed to get their hands on the Shadowrun IP but were still beholden to some limitations passed down by Microsoft, as reported by Inside Mac Games.
In this case, Hall would be actively seeking a team willing to take on the Condemned IP and do something wonderful with it. A rare opportunity for a small up-and-coming team, and a potentially big treat for gamers.
According to Hall, he states...
Hopefully Hall does explore the idea further. It's not often that gamers get the opportunity to see the inner-workings of how big franchises are developed and that opportunity is ripe and ready if it falls into the hands of the right independent studio.
Condemned is also one of those game franchises that could make a nice return in an already-popular sub-genre that has been populated and exported from niche to mainstream recognition thanks to titles like Slenderman and Five Nights At Freddy's.
Another terror-survival game with a strong focus on melee combat could be received with very open arms in the community.
If you're completely unfamiliar with the game, you can check out a trailer for the title below.
With something like the Unity 3D or Unreal Engine, and access to the Condemned assets, a proper threequal could definitely be in the cards from a notable indie outlet.
The real question becomes: what studio wants to take on the franchise and how viable is it for said studio to get this game polished enough for a release on the PC, Xbox One and PS4 within a reasonable time frame?
Your Daily Blend of Entertainment News
Staff Writer at CinemaBlend.