Dark Souls GFWL Patch Is Now Live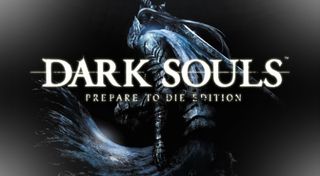 After nearly a year of begging and after several months of maintaining high hopes, fans of Dark Souls: Prepare to Die Edition on PC have finally received what they've been asking for: the switch from GFWL to Steamworks.
Not only did From Software manage to switch from Game For Windows Live to Steamworks but they did so while allowing gamers to maintain their saved games and achievements.
Over on the Steam community forum the developers explain...
This is a pretty big thing considering that most of the switch overs from Game For Windows Live to Steamworks required users to give up their save data and achievements.
In this particular case gamers have a few options on how to move their data over without losing any of it during the transition. For the most part it includes right clicking on the game and going into the "Properties", from there gamers are encouraged to go the BETA tab and set the game to "dsptde-2.0-" to opt-in to the Steamworks edition of the game.
Depending on which version of the game you have, it should require you to log-in or load up your profile where the game will go through the process of looking for your saved data. From there, you'll be all set to enjoy Dark Souls without having to deal with Games For Windows Live anymore. It'll be like getting a burden off your back.
For those of you completely and entirely confused about this whole ordeal, Game For Windows Live is a DRM sign-in service used determine if the game belongs to the proper individual. It was originally designed to be an extension of Xbox Live, but it failed to live up to those expectations when the service started falling by the wayside.
Unfortunately there was little or no support for GFWL for some games, and the service would run into some major bugs and problems that had no fix whatsoever. There were times when the service would bug and erase all your data, or sometimes it wouldn't install properly and require a complete reinstall of the game itself. There was even one very nasty situation where the service would fail to save the game at all due to a location data error.
What's worse is that the GFWL support forums is mostly a ghost town, with a lot of reported problems gone unresolved or very little interaction from support providing any sort of usable resolutions.
The service was rumored to shutdown during July of 2014 after a service notice was leaked with Age of Empires Online a year prior. However, after a lot of protests about games becoming unplayable if the authentication servers were shutdown, Microsoft noted that they would not shutdown GFWL, but would keep the servers up for games that still required them.
Thankfully, some games have switched off GFWL and moved to Valve's free Steamworks solution and From Software's Dark Souls: Prepare to Die Edition was one of those games.
Staff Writer at CinemaBlend.