Darksiders PC Screenshots Released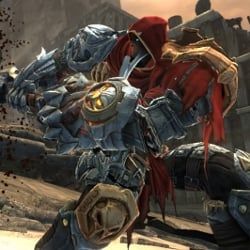 Fresh on the heels of the Darksiders PC version announcement, THQ has sent out the first screenshots. Yes, they look slightly shinier than the console editions' graphics.
THQ is promising that the PC version will have user-defined resolutions, a new interface and both keyboard and game pad control sets. Beyond that, it seems it'll be the same game. It's being developed by Vigil Games, who also produced the PS3/360 iterations.
Darksiders is slated to hit the PC in June.
Image 1 of 3
Image 2 of 3
Image 3 of 3
Staff Writer at CinemaBlend.