Destiny And Halo Composer Wins Lawsuit Against Bungie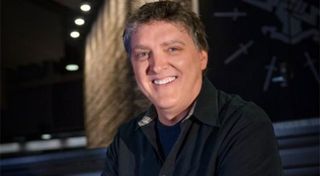 Co-founder of Bungie and famed composer for Bungie's Halo games and Destiny, Marty O'Donnell, managed to win his lawsuit against Bungie. He was awarded a fairly large sum of money and some of the company's shares he was owed as a long-time founder and employee.
Venture Beat has a very detailed article about the court proceedings and the final arbitration of the case, which saw O'Donnell stepping away as the victor.
O'Donnell was fired last year from Bungie "without cause" and was forfeited his stock in the company. Since this was a breach of the contract, O'Donnell opted to sue for unpaid dues, his stock and vacation time.
O'Donnell managed to win the case and step away with the first payment of $142,000 in addition to a separate case of him being awarded $95,000 for unpaid wages. Additionally O'Donnell was given 192,187.5 shares of Bungie's stock that was stripped from him when he was unduly fired.
Things began breaking down as far back as the beginning developments of Destiny, when O'Donnell and Sir Paul McCartney were told to complete the entire theme tracks for all the Destiny games and major expansions that would span a decade. For those unfamiliar with the situation, Activision and Bungie have a decade long deal worth of Destiny content and games – the deal saw Activision putting $500 million into the project over the course of ten years.
Finishing all the key themes up front was compounded with Activision stepping over the boundaries as publishers and into the role of creative arbitrators when they decided not to use O'Donnell and McCartney's "Music of the Spheres" for the official E3 2013 presentation. Instead, Activision opted to use their own music for Destiny presentation. This set into motion a series of cracks that would eventually lead to O'Donnell's firing.
Bungie did, at least, try to appeal to Activision in terms of using O'Donnell and McCartney's music during the Destiny presentation at E3 but the appeal was denied. O'Donnell tried "preserving the culture" of the studio throughout this time, which led to a lot of head-butting and tension within the studio.
It's not surprising to hear given that Bungie was given quite a bit of freedom at Microsoft for time and was allowed to really explore the Halo series as they saw fit. Given the amount of money on the line with their deal with Activision and Destiny, the working culture obviously changed the dynamic of the Bungie studio, but it wasn't to O'Donnell's liking. Activision's power-play at E3 caused the composer – and at the time he was also working with the audio directors on sound effects and voice acting – to rebel.
It seems like Activision attempted to pull a Project Icebreaker on Marty O'Donnell, similar to what happened with the former Infinity Ward heads Jason West and Vince Zampella. Activision was successful in getting Bungie to fire O'Donnell, but did so by breaching his contract, giving him grounds to sue.
O'Donnell managed to walk away from the suit a real winner and he and few other ex-Bungie staff started their own gaming studio called Highwire Games.
Staff Writer at CinemaBlend.
Your Daily Blend of Entertainment News
Thank you for signing up to CinemaBlend. You will receive a verification email shortly.
There was a problem. Please refresh the page and try again.