Diablo 3 Arriving Between April And June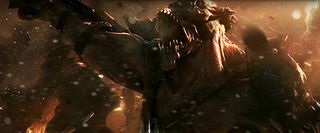 Blizzard sadly didn't announce a release for Diablo 3 during the Activision-Blizzard investors' conference call today. However, they did provide a more exact estimate of when we can expect the action RPG to arrive.
Diablo 3 is now targeted for a "Q2" launch. Activision-Blizzard's second-quarter runs from April 1st to June 30th. When Blizzard said that the game was coming in early 2012, it seems they simply meant it would arrive in the first half of the year.
Last month, rumors swirled that D3 would hit stores in early February. That gossip turned out to be good to be true. A February 1st release wouldn't have made much sense for the company, anyway; they have to leave themselves ample time to advertise the release date. Furthermore, they're still making big changes to the game's features.
"We want Diablo III to be the best game it can be when it launches," said director Jay Wilson in January. "To get there, we're going to be iterating on designs we've had in place for a long time, making changes to systems you've spent a lot of time theorycrafting, and removing features you may have come to associate with the core of the experience. Our hope is that by embracing our iterative design process in which we question ourselves and our decisions, Diablo III won't just live up to our expectations, but will continue to do so a decade after it's released."
D3 has been in beta testing since September. They're still sending out waves of invites. Gaming Blend got a chance to play the beta and you can read our thoughts here.
Staff Writer at CinemaBlend.
Your Daily Blend of Entertainment News
Thank you for signing up to CinemaBlend. You will receive a verification email shortly.
There was a problem. Please refresh the page and try again.