Elder Scrolls V: Skyrim Update 1.3 Goes Live On PC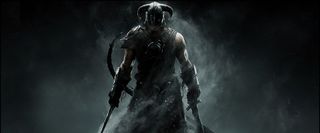 Bethesda has released Update 1.3 for the PC version of Elder Scrolls V: Skyrim. They've also submitted the same patch to Sony and Microsoft so expect a PS3 and Xbox 360 release soon.
Update 1.3 fixes the problems introduced with Patch 1.2. For example, Dragons should no longer fly backwards and magic resistances will register correctly. Here's the full list of fixes. The changes apply to all platforms unless specified:
General stability improvements
Optimize performance for Core 2 Duo CPUs (PC)
Fixed Radiant Story incorrectly filling certain roles
Fixed magic resistances not calculating properly
Fixed issue with placing books on bookshelves inside player purchased homes
Fixed dragon animation issues with saving and loading
Fixed Y-look input to scale correctly with framerate
"As soon as we have more information on the update hitting PlayStation 3 and Xbox 360, we'll let everyone know," said Bethesda.
Next week Bethesda will release a PC patch to enable support for 4-Gigabyte Tuning. After the holidays, Bethesda plans to continue releasing small updates for all versions to fix balancing and any lingering issues. They will also release a Creation Kit for the PC to enable players to easily create their own mods and share them.
Staff Writer at CinemaBlend.
Your Daily Blend of Entertainment News
Thank you for signing up to CinemaBlend. You will receive a verification email shortly.
There was a problem. Please refresh the page and try again.