Fallout 3 Is Coming To Xbox One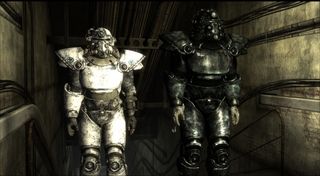 As part of Microsoft's new backwards compatibility initiative, the company teamed up with Bethesda Softworks to allow Fallout 3 for the Xbox 360 to be playable on the Xbox One when the feature goes live this fall.
In addition to the Xbox 360 version of Fallout 3 being playable on the Xbox One via backwards compatibility, over on the official Bethesda blog they announced that those who pre-order Fallout 4 for the Xbox One will automatically receive a Fallout 3 digital download code for the Xbox 360 via the Xbox messaging center. The codes will be delivered between 7 and 10 days.
This is a neat incentive to not only truly usher in the backwards compatibility for the Xbox One – a feature that many feel is long overdue but thoroughly excited that it's arriving nonetheless – but it also helps remind gamers that old Xbox 360 titles now have value again.
I imagine a lot of gamers will take this opportunity to stock up on plenty of classic gems for when the time comes for the Xbox One to fully enable backwards compatibility. Reminding everyone about classics like Fallout 3 will surely have plenty of Xbox 360 gamers at least considering moving over to the Xbox One in order to get better hardware and have the option to keep playing games from their library.
Of course, I'm sure there are some who would make the argument about why on Earth anyone would want to play old games when they have new ones at their disposal, but as the polls have already shown there are a ton of gamers who would love to play Red Dead Redemption on newer hardware. And since Rockstar hasn't shown any signs of making a Red Dead Redemption 2 or remastering the old game for the new systems, the next best thing is to be able to play certain console exclusives via the Xbox One's emulator that enables for backwards compatibility with the Xbox 360.
A lot of people thought that the backwards compatibility wouldn't be possible on the Xbox One given the ocean-spanned difference between the architecture between the PowerPC that the Xbox 360 runs on and the x86 that the Xbox One uses, but Microsoft managed to surprise everyone at this year's E3 by dropping the news bomb on stage during their E3 press conference.
It's nice to see that a third-party publisher like Bethesda is taking the initiative to allow for backwards compatibility with Fallout 3 and offering to bundle in a digital code with Fallout 4. It's one of those ways of helping gamers get acquainted with the world of Fallout without having to go back and purchase the older games all over again.
I wonder if they're planning on doing the same thing when Doom launches for the PS4 and Xbox One? If Microsoft uses the console's backwards compatibility as a selling point then that could really help bolster the appeal for each new reboot, remake or sequel where a previous game was available on the Xbox 360. If Gears of War 4 launches with a bundle-in edition of Gears of War 3 that's a great way to bring in a few new customers, and Bethesda is already taking advantage of it.
Fallout 3 and Fallout 4 for the Xbox One is due for release on November 10th later this year, along with Fallout 4 on the PS4 and PC.
Your Daily Blend of Entertainment News
Staff Writer at CinemaBlend.