Free-To-Play Games Arrive On Steam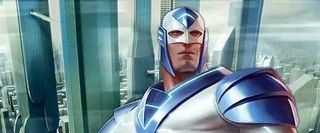 Valve announced that their digital game platform Steam is now supporting Free To Play Games. Five F2P games - Spiral Knights, Forsaken Worlds, Champions Online: Free for All, Global Agenda: Free Agent, and Alliance of Valiant Arms - are now available through the service.
From Wednesday to Sunday, the launch titles will take turns being the "F2P Game of the Day." On that day, players can get exclusive in-game content for that game. The full schedule for these promotions wasn't announced. However, Valve did mention Spiral will be Wednesday's F2P Game of the Day and Alliance will get the nod on Sunday.
"The introduction of Free to Play games is another example of the constant evolution of Steam," said Jason Holtman, Valve's director of business development. "Free to Play games offer new game genres and game experiences for customers, while offering developers and publishers new revenue opportunities and the ability to reach customers in areas of the world where the traditional packaged goods model is less popular than F2P."
These free-to-play games will employ microtransactions to generate revenue. Steam has already supported in-game transactions for some time. For example, Team Fortress 2 added an in-game Mann Co. Store late last year.
Staff Writer at CinemaBlend.
Your Daily Blend of Entertainment News
Thank you for signing up to CinemaBlend. You will receive a verification email shortly.
There was a problem. Please refresh the page and try again.