GameStop Doesn't Want Your GameCube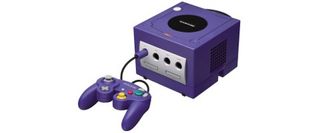 If you've still got a Nintendo GameCube, you've only got about a week to palm it off on GameStop. The retailer says that they'll stop accepting the console as well as its accessories and games on April 2nd.
If you want to buy a GameCube or other GameCube products, though, you don't have to rush. NWR says that it's likely the retailer will keep selling them until their supplies run out. It's what they've done with other forgotten consoles, anyway.
I'm surprised it took GameStop so long. The GameCube's over a decade old at this point. Nintendo actually discontinued it in 2007. The first Xbox, discontinued the same year, hasn't been available in GameStop since 2009. I guess GameStop was making enough money off the GameCube to keep it in stores for the past few years, though.
GameStop could use the extra shelf space. The Wii U will supposedly arrive sometime this year. Sony and Microsoft are expected to announce new consoles either this year or in 2013.
The PlayStation 2 is probably the next system on the chopping block for GameStop. Sony hasn't discontinued that system yet, though, so it's got some life left in it.
Staff Writer at CinemaBlend.
Your Daily Blend of Entertainment News
Thank you for signing up to CinemaBlend. You will receive a verification email shortly.
There was a problem. Please refresh the page and try again.