Gaming With Austin Wintory: The Composer Behind Journey, Monaco, Leisure Suit Larry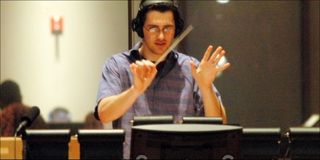 It's hard to separate discussions about Journey from the one thing that really helped tie the entire thing together: the music. With a subdued art-style, a touching story and an amazing journey to overcome, Journey was a rare treat in video game excellence and we recently had a chance to talk with the Grammy nominated composer who brought the music behind thatgamecompany's masterpiece to life.
With Monaco recently released for home consoles and PC and Al Lowe's Kickstarted remake of Leisure Suit Larry: Reloaded on the way, Wintory has been a busy fellow in the world of video game and movie music composition. Yes, Wintory also scores soundtracks for movies just the same as he does for video games.
According to Wintory, however, it's not the game or the movie or any particular genre or style that is challenging, it's the whole act of bringing a creative idea to life in a tangible form that can be most difficult, saying...
Wintory is quickly diversifying himself with a wealth of projects spanning multiple genres and play-styles. Even if you weren't fond of Journey you may have picked up on his ragtime tunes in the recently released Monaco from Pocketwatch Games. Even if you're not into co-op indie games, perhaps you might enjoy RPGs? If so, you'll find that Austin's music will be present in the highly anticipated Kickstarted title from Stoic Games, The Banner Saga. However, for the latter, don't expect to hear Wintory's tunes anytime soon, as he's still in the early phases of writing the music, saying...
For many of Austin's other projects, any and everyone can listen to them online. Interestingly enough, there's a strong sense of bonding with the community and Austin feels as if both composer and listener share one and the same responsibility in proliferating the expansion of music, whether it be digitally, physically, through movies or games, with Wintory stating that...
Wintory's eleemosynary acts to bridge listeners with his music in any way that he can doesn't just end there, he's also helping in other ways, including his latest collaboration with aspiring actor and producer, Eric Raymond Lim, who released a new short film called The Forge, in an attempt to celebrate the life of his late sister while also bringing awareness to an important cause that he's stepped behind: suicide prevention.
Wintory contributed to the project in hopes of bringing awareness and support towards the suicide prevention charity, saying...
You can learn more about The Forge by visiting the official website.
Austin had lots more to say regarding music for past projects, upcoming projects and the game that's still permeating discussions across the internet, Journey. We'll have up the full interview with Austin Wintory soon. You can check out more of his music over at Soundcloud, Bandcamp and on YouTube.
Staff Writer at CinemaBlend.