How Street Fighter 5 Is Different From Street Fighter 4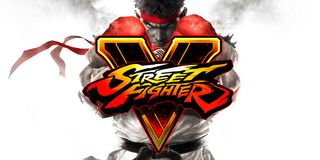 Capcom hasn't said too much about Street Fighter 5 since announcing it in December. In a new interview, franchise producer Yoshinori Ono broke the silence and shared a few hints about what we can expect from the new-gen fighting game.
Ono told Edge that Street Fighter 5 will build on the foundation from SF4. He says it's going to be larger than the older game as a result:
The other big difference that Ono mentioned between the two games is that Street Fighter 5 was a "hundred times easier" to start than SF4.
"The passion around Street Fighter is currently such that the internal team within Capcom has been incredibly eager. There have been far fewer obstacles and far less stress."
It's hard to imagine Capcom ever putting up resistance to a new Street Fighter, considering it's one of their biggest franchises. The years of Street Fighter 4 re-releases make it easy to forget the near-decade wait for the base game, though. The Capcom brass were skeptical of making another numbered sequel in the series back in the early 2000s. It's not surprising that their attitude would change after they made millions off SF4, Super Street Fighter 4, Super Street Fighter IV: Arcade Edition and Ultra Street Fighter IV.
Street Fighter 4 will be released on PS4 and PC. Due to an exclusivity deal hammered out by Sony and Capcom, the game won't be debuting on Xbox One. The game will allegedly launch next Spring.
We don't know much about the content of the game. The early gameplay footage did confirm that long-time characters Ryu and Chun-Li will be part of the roster, along with a redesigned Charlie Nash.
Your Daily Blend of Entertainment News
Staff Writer at CinemaBlend.
Your Daily Blend of Entertainment News
Thank you for signing up to CinemaBlend. You will receive a verification email shortly.
There was a problem. Please refresh the page and try again.