Logitech Reducing Workforce, Focusing More On Mobile Peripherals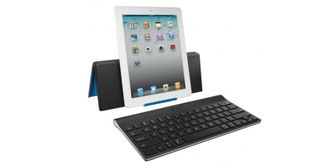 Mobile, social, casual. Those are words usually associated with big companies and their outlook on the future of video games. While the majority of core gamers cringe at the sight of those very words, big businesses see nothing but dollar signs, financial gains and revenue opportunities. The latest to jump on the mobile, social, casual train is Logitech.
According to GameIndustry.biz, the mobile market is where it's at and Logitech could potentially save $16 through $18 million by "pivoting" the company to make better use of the shifting landscape of both video game peripheral sales and video game software sales in the mobile game space.
According to CEO Bracken P. Darrell, their "organizational realignment" is set to put the company in a better direction, noting...
This news comes on the heels of recent mobile research data noting that social and casual video games actually drive massive click-through rates, nearly a hundred times more than standard web ads. This probably looks like a gold mine for any company who wants to take advantage of the advertising attachment rates associated with mobile games.
As for focusing on shifting gaming peripherals to phone and tablet users, this isn't anything new and Logitech would only be following in the footsteps of other peripheral providers, such as SteelSeries who recently announced that they have headsets available for mobile users.
Staff Writer at CinemaBlend.