Marvel Vs Capcom 3 Trailer: Amaterasu And Viewtiful Joe Goe For Broke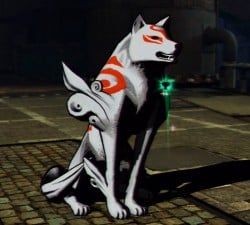 A new MvC3 trailer was released featuring a complete showdown between a few comic book legends and video game hero alumni. Amaterasu from Otagi and Viewtiful Joe team up with Dante from Devil May Cry to take on a few Marvel foes, including Iron Man and Thor.
The new trailer is a complete match-up that only lasts for a few minutes but sees five opponents take the fall in some hard-hitting, combo breaking, super special slinging action. The action is extremely fast (arcade fast, of course) and sometimes it's tough to keep track of who is doing what, but we don't play Capcom fighting games because of the amazing representation of realistic martial arts.
You can check out the new trailer for the game below or drop by the Official Website to learn more about this mega-massive crossover fighter for the Xbox 360 and PS3.
Staff Writer at CinemaBlend.
Your Daily Blend of Entertainment News
Thank you for signing up to CinemaBlend. You will receive a verification email shortly.
There was a problem. Please refresh the page and try again.