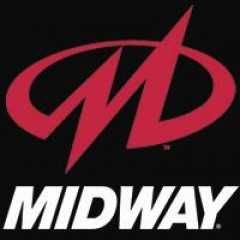 After teetering on the brink for months, Midway Games has finally thrown in the towel. The Mortal Kombat publisher has filed for Chapter 11 bankruptcy protection in the United States.
According to Gamasutra, Midway is unable to repay the $150 million debt it owes by February 19th. Guess the last-minute bikini car washes and bake sales didn't add up to enough money. Midway President, CEO and Chairman Matt Booty stated that filing for bankruptcy was the "logical next step" toward righting the company and its operations outside the United States will continue as usual.
"We have been focused on realigning our operations and improving our execution, and this filing will relieve the immediate pressure from our creditors and provide us time for an orderly exploration of our strategic alternatives," said Booty.
One bright spot for Midway's future is the fact that the Mortal Kombat series continues to rake in the big bucks. Back in January, Midway announced that Mortal Kombat Vs. DC Universe had shipped over 1.8 million copies worldwide.
Staff Writer at CinemaBlend.
Your Daily Blend of Entertainment News
Thank you for signing up to CinemaBlend. You will receive a verification email shortly.
There was a problem. Please refresh the page and try again.