Minecraft Recreated In Trials Fusion And It Actually Works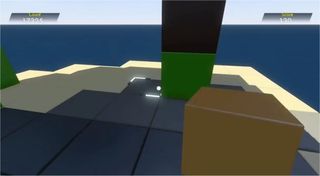 Minecraft is so huge, so popular, so big that it manages to find its way into other popular games in ways you don't always imagine. The latest bit of news involves a mostly functional recreation of Minecraft in the game Trials Fusion, Ubisoft's side-scrolling, physics-based motorcycle game.
Eurogamer spotted the news, where a 16-year-old managed to recreate Minecraft using the level-editor in Trials Fusion. You can see how it works with the video below.
It's a pretty neat little recreation there. The description of it on the YouTube page lays out the following info...
Since I've never used the level creator in a Trials game, I have no idea just how difficult it is to create (or recreate) something in the editor, especially something as diverse and creatively challenging as Mojang's open-world creation game.
If the tools are diverse enough then it's possible to make just about anything; as noted on the Eurogamer article, others have previously made first-person shooters and platformers using the Trials editing tools.
One of these days I may look into it to see just how much control Red Lynx gave to players in the physics-based motorcycle game. However, the thing that really surprises me is that Minecraft was the one being remade in another game, as opposed to another game being remade in Minecraft. Usually the scenario is reversed, and we see all sorts of crazy and original things appearing in the popular indie title, such as gamers completely recreating Tetris in Mojang's title, or Titanfall and its mechs showing up in a mod called Ironfall.
That's not to mention that there are a ton of other massive structures and uniquely designed creations that have been built and shared throughout the gaming community at the hands of Minecraft players. Such as a fully functional 3D printer, or a complete recreation of Star Trek's USS Voyager.
The creative limitations of Minecraft players know no bounds. And yet, it appears the same applies for fans of other games, too. A teenager spending his time to recreate the emergent survival title in Trials Fusion is such a huge accomplishment. I'm curious if he'll be able to expand it any further than where it stands.
Both games are available right now across multiple systems and platforms. You can find Trials Fusion available digitally for PC and home console systems. Minecraft has been soaking up the sales charts on PC, Xbox 360 and PS3, selling tens of millions of copies since its original release. The popular game is scheduled to arrive soon for the PlayStation 4, the PS Vita and the Xbox One.
Staff Writer at CinemaBlend.
Your Daily Blend of Entertainment News
Thank you for signing up to CinemaBlend. You will receive a verification email shortly.
There was a problem. Please refresh the page and try again.