Neverwinter: Tyranny Of Dragons Content Coming This Fall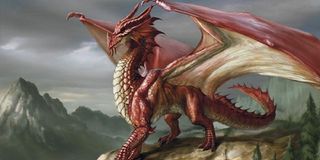 Players of Neverwinter, the free-to-play MMORPG set in the Forgotten Realms branch of Dungeons and Dragons have got to be feeling pretty spoiled right about now. Less than a week after releasing its third major content update in a year, the folks at Perfect World Entertainment are already spilling details on the upcoming fourth expansion, Tyranny of Dragons.
Just because the universe is called Dungeons and Dragons doesn't mean you're necessarily tripping over actual dragons every 15 feet. There's always plenty of dungeons, sure, but you're never guaranteed a run-in with actual dragons while playing a D&D campaign. For that reason alone, folks should be getting pretty excited for the Tyranny of Dragons expansion for Neverwinter, due to launch on Aug. 14.
When Perfect World announced the launch of Neverwinter, they made it clear that the game would be constantly evolving with regular content updates to keep players coming back for more. They've kept their word on that count, already releasing three major updates in the game's first year on the scene. Last week, we told you all about the latest "module," Curse of Icewind Dale, which boasted its own new locations, monsters, quests and enhanced PvP combat. This week it's all about Tyranny of Dragons and, though it's still a few months off from actually being playable, it's already shaping up quite nicely.
Fans of the tabletop version of Dungeons and Dragons might want to pay extra close attention, too, according to a statement from Perfect Worlds.
"The Dungeons and Dragons Forgotten Realms universe is beloved by tabletop players everywhere, and Neverwinter: Tyranny of Dragons will provide players with a compelling and vibrant D&D experience, bridging characters and narrative between the MMO and tabletop game through the Tyranny of Dragons storyline," read the statement.
Nathan Stewart, D&D brand director, continued.
"This is a pivotal year for Dungeons and Dragons and we are thrilled to have Perfect World and Ctyptic on board to make Neverwinter a key part of the D&D experience as we transition to the future," he said. "The new Tyranny of Dragons module is just the beginning of us bringing our new serialized entertainment to the fans of both tabletop and digital games."
That statement certainly has me intrigued. The tabletop version of Dungeons and Dragons is getting new core books this year and, I'm assuming, all sorts of new pre-made stories and adventures for players to tackle. Could Nathan Stewart be foreshadowing some sort of major crossover content between the physical and digital versions of the game? I guess we'll have to wait until August to find out.
For those interested in giving the Neverwinter MMO a try, simply head on over to the official site, sign up and get to playing. Sooner or later you'll be able to enjoy that new Curse of Icewind Dale content and, this August, get ready for Tyranny of Dragons.
Your Daily Blend of Entertainment News
Staff Writer for CinemaBlend.