Origin Accounts Reportedly Hacked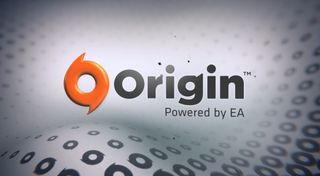 There are reports circulating that more than 600 Origin accounts have allegedly been compromised. Accounts starting with the letters 'A' through 'F' have been listed in a pastebin with usernames and passwords made available. EA has denied that a breach has occurred.
According to CSO Online, alarms started going off for some gamers when last Thursday, on October 15th, password reset notifications were sent to their e-mail addresses, letting them know that someone was attempting to access their account(s) and reset their passwords.
The gamer, who wished to remain anonymous, explained to an outlet...
The data dump apparently includes the e-mail addresess and passwords for some accounts, along with a list of games spanning Origin's library of titles, ranging from The Sims and Battlefield to classics like Need For Speed and Dead Space, and even unreleased titles like the upcoming Star Wars: Battlefront.
EA issued a basic statement about how they safeguard the accounts of their users in response to queries about their service being breached...
Sam Houston, a former community manager for EA, mentioned that the software publishing giant is a huge target for a lot of gaming groups and that the company has many enemies, explaining...
The thing is, if what Houston says is true then the first question that comes to mind is: why are so many gaming communities so angry at EA and why is the company not evaluating why they're hated so badly amongst their own target sales demographic? It's like being in a marriage with someone you despise but you do it anyway.
In this case, if many gaming communities around the web have ire for Electronic Arts and this is still following on their two-time win as the Worst Company in America, it would seem like the number one priority at the company would be to change the culture of the company's direction. It's a little hard to see that changing with what they have planned for Star Wars: Battlefront, and they honestly could not have asked for this kind of news to happen at a worst time because they'll likely want to leverage as many sales as possible from the game during the holiday season.
Of course, with news of a data breach floating around so close to Black Friday, there will be a lot of doubters and second-guesses about buying an EA title or registering with Origin. If you have an account with Origin that's between 'A' and 'F' it would be advised to reset your passwords as soon as possible.
Staff Writer at CinemaBlend.
Your Daily Blend of Entertainment News
Thank you for signing up to CinemaBlend. You will receive a verification email shortly.
There was a problem. Please refresh the page and try again.