PS4 Owners Will Receive Exclusive Content For Mad Max Game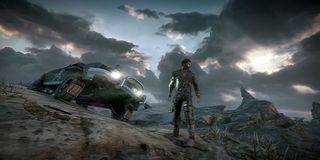 With Mad Max launching next week, Warner Bros. Interactive Entertainment has finally pulled back the curtain on promised PlayStation 4 exclusive content for the game. If you're hoping to race into the halls of Valhalla, you'll look extra shiny and chrome with a collection of 12 exclusive hood ornaments.
One of Mad Max's key features is the ability to build your Magnum Opus, a war-ready car the likes of which the world has never seen before. In the game, you'll be able to build this beauty from scratch, decking it out in offensive and defensive equipment to your heart's content. If, however, you're gaming on the PlayStation 4, then your copy of Mad Max will be injected with an assortment of special items.
Don't fret if you're playing on other platforms, though, because it looks like these hood ornaments are only scheduled to be exclusive through Nov. 30 of this year. I'm going to go out on a limb and guess that they'll become a DLC pack of some sort for the Xbox One and PC following that date.
These types of timed exclusivity practices really took off last generation, but it usually went in the other direction during those days, with the Xbox 360 getting a little extra love over the other platforms. Nowadays, it seems like Sony is making more and more friends as titles like Destiny, Arkham Knight, Black Ops 3 and more are switching over to the PlayStation camp. Then again, Xbox One is getting an entire game nice and early in the form of Rise of the Tomb Raider, so we suppose that evens out nicely versus some additional maps or gear here and there.
Here's the full rundown of those seven exclusive ornaments listed in the trailer, with another five to be available once the game launches.
-Aviator Helm
-Bearclaw's Mask
-Feral Boomerang
-The Furry Toadie
-Humongous Mask
-Longlooker
-Wez Pads and Hawk
Whether or not you're getting those hood ornaments, we imagine quite a few of our readers are pretty excited for Mad Max to finally arrive. The game basically came out of nowhere at E3 2014 and shocked the community because it actually looked like a lot of fun. A movie tie-in that's not lame? Unheard of.
I've only had the opportunity to play about 20 minutes of the game but, so far, I'm pretty impressed. The gameplay seems to be open to tackling objectives from various angles and driving was a heck of a lot of fun. Hand to hand combat, too, felt solid.
So how will the full game turn out? We'll find out next Tuesday, Sept. 1.
Staff Writer for CinemaBlend.
Your Daily Blend of Entertainment News
Thank you for signing up to CinemaBlend. You will receive a verification email shortly.
There was a problem. Please refresh the page and try again.