Stealth Bastard Racks Up 30,000 Downloads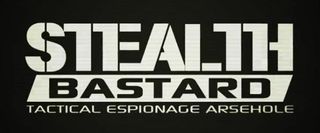 Though there are some big releases demanding gamers' time this fall, indie sneaking game Stealth Bastard managed to get some love too. Curve Studios revealed today that almost 30,000 users downloaded the free game in its first week of availability.
"We hit 1 million deaths in Stealth Bastard, just 240 players short of 30,000. That's only 35 deaths per player tho. Hardly vini vidi vici," tweeted the game's design director.
Stealth is a 2D side-scroller in which players must infiltrate a high-security facility. They must avoid killer robots and a variety of other traps. There's a lot of trial and error, a la Super Meat Boy. A trailer with gameplay footage is below.
You can download Stealth through the game's .
Staff Writer at CinemaBlend.
Your Daily Blend of Entertainment News
Thank you for signing up to CinemaBlend. You will receive a verification email shortly.
There was a problem. Please refresh the page and try again.