These Steam Machines Don't Use SteamOS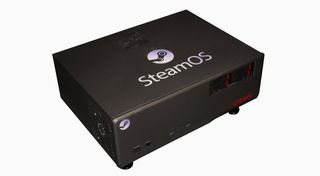 Origin PC has opted not to use the SteamOS. Why? Because they felt a better option was available: Windows booting directly into the Steam Big Picture Mode with direct connection to the Steam Controller. The Origin PC option enables gamers more access to more games.
Game Informer managed to get word from a spokesperson for Origin PC, who explained to them why they decided to forgo the Linux-based OS offered by Valve...
That's a really interesting way of going about the living room, console-style OS setup for a PC.
In fact, Origin PC's solution to the SteamOS conundrum actually makes more sense than Valve's solution. A Windows kernel combined with a boot straight into Steam means anyone who wants to play their non-Steam games such as anything from Blizzard Entertainment like StarCraft 2 or Heroes of the Storm can do so without any troubles whatsoever. It's also possible to boot up games like League of Legends without any wrappers or additional driver support.
With SteamOS there's the trouble of ensuring that the game runs natively in the supported Linux distribution outside of the Steam client. If the game does not run in Linux natively, then you're going to have a tough time trying to get it to run in SteamOS.
As noted in the Game Informer article, Valve's new operating system currently runs more than 3 thousand games and DLC add-on packs. That's just a fraction of Steam's total 14 thousand compatible games and DLC expansions.
The common question might be: why would Valve attach SteamOS to the Steam Machines and push it out there to the general public?
The answer: because they're attempting to compete with Microsoft.
Microsoft does the same thing with Windows being distributed with OEMs, and Valve is doing the same thing... only the SteamOS is being bundled in with gaming-oriented OEM devices. This initiative kicked off initially with Windows 8, when Microsoft introduced their own app store that Valve saw as a way for the enterprise software maker and console manufacturer to encroach on Steam's marketshare. They then opted to start work on the SteamOS as an alternative for their own digital distribution software to flourish in a free market without the restriction or being under the software guidance of Microsoft.
Gabe Newell made it known that Windows 8 wasn't something he was very fond of, as reported by Neowin.
However, in a rush to compete with Windows on the gaming level, SteamOS doesn't quite offer the same level of compatibility as Microsoft's enterprise software; it's just been around so much longer and has a lot more support.
The finicky nature of Linux and the lack of native support for a lot of programs, productivity software and system utilities doesn't make it difficult to see why Origin PC would rather save themselves the headache and just bundle Steam's Big Picture Mode as an alternative to Windows. Given the early launch of the Steam Machines we won't really know how well they stack up with running SteamOS until more people get their hands on them and start offering feedback. So expect to see more chatter about the new OS throughout December and up through January.
Staff Writer at CinemaBlend.
Your Daily Blend of Entertainment News
Thank you for signing up to CinemaBlend. You will receive a verification email shortly.
There was a problem. Please refresh the page and try again.