Street Fighter 5 PC System Requirements Announced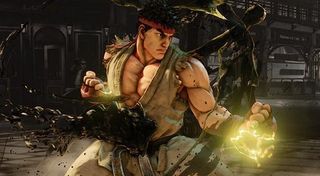 Capcom revealed the official system requirements for Street Fighter V on PC. The game's requirements arrive ahead of the second full beta test that Capcom has planned for both PC and PS4 gamers.
The news went live over on the official Capcom Unity blog, where they detailed both the minimum and recommended requirements for the Unreal Engine 4-powered fighting game. You can get the details on the specs below.
OS Version
Recommended: Windows 7 64-bit
Processor
Minimum: Intel Core i3-4160 @ 3.60GHz
Recommended: Intel Core i5-4690K @3.50GHz
Memory
Minimum: 6 GB DDR3
Recommended: 8 GB DDR3
Graphics
Minimum: Nvidia GTX 480 (or higher)
Nvidia GTX 570 (or higher)
Nvidia GTX 670 (or higher)
Recommended: GTX 960
Network
Broadband Connection Required
DirectX Version
Minimum: DirectX 11
Recommended: DirectX 11
Sound Card
Minimum: DirectX compatible soundcard or onboard chipset
Sadly there's no Linux support so that means that the game won't be natively compatible with SteamOS, the Linux-based OS that will go live with the Steam Machines this fall. On the upside, since Street Fighter V won't officially launch until 2016 there's still time and hope that Capcom might eventually make the game compatible with Linux. It's a long shot but one can still hope.
The minimum CPU requirements isn't too high-up on the totem when it comes to processing power. Most quad-cores are around 3.3ghz or 3.6ghz within the last five years so even if you have an older PC, anything after 2010 should be all right. The recommended specs is the Intel i5, which packs more a bunch and offers faster read times.
RAM wise you'll need at least 6GB, which means most PCs packing 4GB will be ineligible to run the game. However, it was found that some eighth-gen games requiring 6GB are inflating that requirement. It turned out that Call of Duty: Ghosts' 6GB requirement was stuffed and the game could run just fine at 4GB. Of course, Capcom is recommending that gamers have 8GB of RAM, the equivalent of what's in the PS4 and Xbox One at the moment.
What really surprised me about the system requirements for Street Fighter V is the fact that the GPU they requested for the minimum settings is only a GTX 480. That's a pretty old card, so gamers with systems almost a decade old with a GTX 480 will be able to run Street Fighter V. That's some impressive optimization on Capcom's part.
Of course, they recommend a GTX 960 for the high-end graphics in the game, which is part of Nvidia's most line-up of Maxwell cards. The GTX 960 is actually fairly low-end compared to some of the upper end 6xx and 7xx GTX cards in Nvidia's GPU stash, so anyone already rocking a GTX 680, 690, 780 or 790 should be able to hang.
Unfortunately if you're running AMD hardware they don't have a listing for their cards, but anything above a 77xx in the Radeon line should mean you're okay for running the game. Of course, you can always sit back, wait and check out the benchmarks before making any decisions about Street Fighter V on PC.
And quite naturally there is a broadband connection requirement to play Street Fighter V. Capcom also verified that they will be using Valve's free Steamworks software for the game, a nice level up over the past titles that used GFWL.
Capcom will be running a second closed beta for Street Fighter V that will introduce cross-platform play between the PC and PS4. They didn't announce the dates yet but that info is coming soon so stay tuned.
Your Daily Blend of Entertainment News
Staff Writer at CinemaBlend.