WWE 2K16 Roster: Every Wrestler Confirmed So Far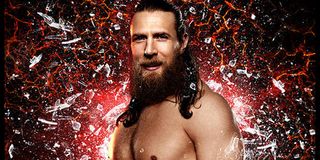 Update: 18 more wrestlers have been confirmed for WWE 2K16 including Bam Bam Bigelow and Darren Young.
2K Games has been announcing new wrestlers for WWE 2K16 in drips and drabs this summer. To help you keep track of all the announcements, we've assembled the full list of confirmed superstars thus far.
WWE 2K16, 2K says, will have the larger roster ever in the series. The full roster will have over 120 unique wrestlers. This is a huge improvement over WWE 2K15, which had 67 unique characters. Here's what's been confirmed to date:
Adam Rose
Alicia Fox
Arnold Schwarzenegger
Bad News Barrett
Bam Bam Bigelow
The Big Show
Bo Dallas
Booker T
Brie Bella
Brock Lesnar
Cameron
Cesaro
Colonel Mustafa
Daniel Bryan
Darren Young
Diamond Dallas Page
Dolph Ziggler
Emma
Eva Marie
Finlay
Finn Bálor
General Adnan
Goldust
Heath Slater
Hideo Itami
Jack Swagger
John Cena
Kalisto
Kane
Kevin Nash
Kevin Owens
Layla
Lex Luger
Lord Steven Regal
The Miz
Naomi
Neville
Nikki Bella
Paige
Randy Orton
Ric Flair
Roman Reigns
Sami Zayn
Seth Rollins
Sheamus
Sin Cara
Stardust
Sting
Stone Cold Steve Austin
Summer Rae
Tamina
Titus O'Neil
Triple H
Tyler Breeze
Tyson Kidd
Ultimate Warrior
Zack Ryder
As you can see, 2K's including a good mix of wrestlers in WWE 2K16. You can pit classics like Sting and Ultimate Warrior against current headliners like John Cena and Seth Rollins. The divas are well-represented in the list as well.
For the cover of WWE 2K16, 2K opted for one of the organization's retired greats: "Stone Cold" Steve Austin. The 21-time champion is not only appearing on the box art but also helping with the game's creative direction.
One superstar currently not slated for the game is Hulk Hogan. 2K Games decided not to include Hogan in the game after a recording of him using racial slurs was published by the National Enquirer. It's unclear whether this banishment from the game is temporary or permanent.
Another thing to note about WWE 2K16's roster is that not everyone will get Arnold Schwarzenegger. He's only available to players who pre-order 2K16 from participating stores. Presumably 2K will sell him separately for a few bucks after the game's launch. It's a shame because I'd imagine a lot of players would love to mix it up as the Terminator.
WWE 2K16 will be released on PS4, Xbox One, Xbox 360 and PS3 on October 27th in North America and on October 30th in Europe. I imagine 2K will keep announcing game's roster in small batches between now and then to hold everyone's interest. Keep checking back here to find out who else has been added to the list.
Is WWE 2K16 missing your favorite superstar? Let us know in the comments below.
Your Daily Blend of Entertainment News
Staff Writer at CinemaBlend.