Why The PS2 On PS4 Prices Are So High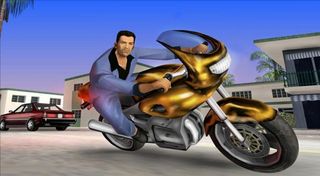 A lot of PlayStation 2 owners have been excited about the possibility of playing their old games on the PlayStation 4. The only problem is that opposite of the Xbox One, you can't natively play your old PS2 era discs on your PS4- you have to buy the games again and at fairly high prices.
Gamespot picked up quotes from Sony Computer Entertainment's worldwide studios president, Shuhei Yoshida, where he discussed in an interview on the PlayStation Nation podcast exactly why gamers have to pay again to play PS2 games on the PS4 even if they already own the games...
This answer did not sit well with gamers.
While it's true that it may cost time and money to add trophy support and do some quality assurance testing, the reality is that these games are being run through an emulator on the PlayStation 4. What's more is that these emulators are freely available on PC at the moment and can enable gamers to run many classic PS2 games at up to 4K resolution. Claiming that running the PS2 titles on a PS4 via emulation requires a price tag does not sit well with too many gamers who are already able to play emulated PS2 games for free on PC. Even more issues arise with those who still have the old PS3 units where they were able to play PS2 games straight off the disc.
The only major risk in porting PS2 games to PS4 is in licensing, and it is true that in the past various games, including GTA: Vice City, have proven to be difficult when it comes to re-releasing them digitally. This difficulty comes from music and iconography that can require the publishers to pay sometimes heavy fees for the licensed material in the game.
Re-releasing games GTA: Vice City and GTA: San Andreas at $14.99 on the PS4 isn't that bad if owners of the original game didn't have to pay for them again. If you want to play GTA: Vice City on the PS4 and you still have your PS2 disc... well, tough luck. You still have to pay for the game again. Also, if you recently purchased any of the PS2 games digitally on your PS3, you have to purchase them agin to play them on your PS4.
Using QA, trophy support and licensing as an excuse to charge people again who already own the games has gone over in a bad way in the gaming community. Very few people are maintaining that it's agreeable to have to pay again for games they already own. It's little like getting a new Blu-ray player that can't play your old movie DVDs, so you have to purchase the same movies from a digital storefront that are compatible with the Blu-ray player. A little inconvenient yeah?
Sony plans on bringing more PS2 classics to the PS4 and most will continue to be made available between $10 and $15.
Your Daily Blend of Entertainment News
Staff Writer at CinemaBlend.
Your Daily Blend of Entertainment News
Thank you for signing up to CinemaBlend. You will receive a verification email shortly.
There was a problem. Please refresh the page and try again.