Why Twitch Was Bought By Amazon Instead Of Google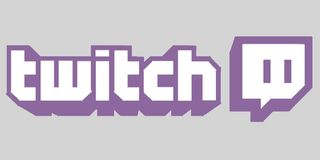 Google won't be purchasing Twitch, contrary to rumors. Retail giant Amazon announced today that they've purchased the videogame streaming site for $970 million.
In a letter on Twitch's website, CEO Emmett Shear explained why they decided to become an Amazon subsidiary.
"We chose Amazon because they believe in our community, they share our values and long-term vision, and they want to help us get there faster," Shear said. "We're keeping most everything the same: our office, our employees, our brand, and most importantly our independence. But with Amazon's support we'll have the resources to bring you an even better Twitch."
Reports earlier this summer said that Google was planning to buy Twitch for $1 billion. There were reportedly several other suitors as well, including Microsoft. However, Shear's letter suggests that Amazon's willingness to let Twitch remain autonomous was a deciding factor.
Twitch has experienced meteoric growth since it was founded in 2011. The website has over 43 million viewers per month as of last year. In February 2014, it became the fourth largest source of peak traffic in the United States behind Netflix, Google and Apple. Twitch has facilitated the service's expansion with streaming apps for iOS, Android, Xbox 360, Xbox One and PS4.
Being part of a larger company will help Twitch continue to grow. The site has struggled in the past with satisfy all the demand for their service, resulting in lag or outages. However, with Amazon's backing have the infrastructure and resources to handle the growing volume of viewers and broadcasters.
Added Shear: "Thank you for putting your faith in us. Thank you for sticking with us through growing pains and stumbles."
There was considerable anxiety about Google purchasing Twitch. Some were worried that the copyright restrictions of Google subsidiary YouTube would be applied to Twitch. Perhaps these concerns were part of the reason that talks ultimately broke down between Google and Twitch.
Amazon's interest in Twitch might surprise some. It shouldn't, though. The company's been making serious forays into the gaming industry in the past few years. They own a network of game studios, including Killer Instinct developer Double Helix. The company also launched the micro-console Fire TV earlier this year.
What do they want with Twitch? Well, it gives the retailer access to millions of dedicated gamers. These gamers are potential customers for the hardware and software offered through Amazon.com. Amazon could use Twitch to directly market their products to these viewers.
Amazon's specific plans for Twitch are unclear, though. Amazon CEO Jeff Bezos didn't provide any insight into their plans for Twitch today, instead opting to praise the current state of the company.
"Broadcasting and watching gameplay is a global phenomenon and Twitch has built a platform that brings together tens of millions of people who watch billions of minutes of games each month — from The International, to breaking the world record for Mario, to gaming conferences like E3. And, amazingly, Twitch is only three years old," said Bezos. "Like Twitch, we obsess over customers and like to think differently, and we look forward to learning from them and helping them move even faster to build new services for the gaming community."
Your Daily Blend of Entertainment News
Staff Writer at CinemaBlend.