The Xbox One Will Be Getting A Price Drop For A Very Limited Time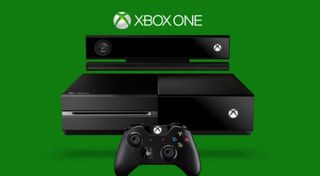 Microsoft has been on a role lately in trying to make the Xbox One look as enticing as possible to gamers on the fence. If you can't decide on whether to get the Xbox One or PS4, Microsoft has tried making that distinction a little easier by knocking off $50 and bringing the price down on the console to $299.99.
The Wrap has explained that starting March 20 the Xbox spring sale will get underway and the console will be discounted to $299.99 for a limited time. The Wrap believes that the limited discount will eventually become permanent, which has been the case recently whenever Microsoft knocks down the price on the Xbox One.
Originally the console cost $500 when it launched in 2013, but was taken down to $400 when Microsoft removed the Kinect. Later in the fall of 2014 they knocked the price down to $350 in order to compete during the holiday rush, and shortly thereafter they made $350 permanent. Now they're gunning for a $50 cheaper console... and they're making it even more worth your while by making the new price point available with console bundles at participating retailers.
Yes, it's possible to get an Xbox One with Tom Clancy's The Division included for only $299.99. The bundle price is also available for Microsoft's Xbox One 500GB unit that comes with a "Name Your Game" bundle. The most sought after bundle will likely be the $299.99 Xbox One special edition that comes with Remedy Entertainment's upcoming third-person shooter, Quantum Break.
The bundle deal for the console will be paired with Xbox Live deals for those who already own an Xbox One. As mentioned on Major Nelson's blog, starting March 22nd Xbox Live Silver users and Gold subscribers will be able to save anywhere between 40% and 60% off games, movies and television shows. The deals will include 150 offers spanning the likes of well known and easily recognizable games, such as Halo 5, Fallout 4, Far Cry Primal, Rainbow Six Siege and Activision's highly popular Call of Duty: Black Ops 3.
Microsoft also wants to lure in PC gamers as well, giving them discounts on various games and apps. Although, I tend to doubt that many PC gamers will be jumping for joy to grab games off Windows 10.
The $299.99 price point is expected to give Microsoft an edge over the PS4 in late March and early April. For the NPD coming out in May we might even see some changes in the units shifted between the Xbox One and PS4. Having Quantum Break release along with a discounted console bundle could help push them over the finish line as the top selling console for April.
Microsoft has been utilizing every trick in the book at this point in order to dwindle the gap between the Xbox One and the PS4.
Unfortunately, Microsoft doesn't detail when the price cut on the bundles will end, but they're likely going to use the "limited time" promotional spiel as a way to lure in as many potential customers as possible.
Staff Writer at CinemaBlend.
Your Daily Blend of Entertainment News
Thank you for signing up to CinemaBlend. You will receive a verification email shortly.
There was a problem. Please refresh the page and try again.