Xbox One October Update Features Full DLNA Media Server Support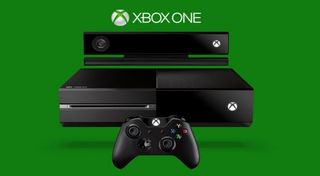 The Xbox One is getting a huge cache of updates for October. There are a couple of pretty significant updates to the Xbox One that might make it look a heck of a lot more appealing to gamers who want to get more out of multi-tasking, messaging and media control support.
Some of the new features in the October update includes an update to the Achievement app that allows you to see which of your friends have achieved what in a specific game. You can now easily and quickly see your friend's achievements using the new snap feature, even while you're playing the game.
I suppose I should first discuss the new snap feature before going any further. Over on the Major Nelson blog, it's detailed that the new snap feature allows users to "double snap", this means that instead of going through the cumbersome task of backing out of the game to the snap menu in order to close it or rearrange it or open new snap tabs. Instead, Microsoft has made it convenient so that you can easily open a snap tab and then double tap the snap button to bring up the menu and use the directional icons to select what you want. You can open a new snap tab, close an existing one, switch back to the game or highlight various options from the tab that's already open.
You can see how the new feature works with the video walkthrough below.
One of the other features that I'm most excited about is the new DLNA media server streaming support.
Previously you may have noted that we covered the Xbox One's inability to properly stream media content from PC servers back in December of 2013. The workaround was a little cumbersome but if you absolutely needed to watch media, movies or listen to music, it was a viable option for Xbox One owners.
This October update advances on what was introduced in September, which enabled streaming via USB 2.0 and 3.0 support for media devices that could be connected to the Xbox One. The latest update will enable users to utilize UPnP support through PC media servers, allowing Xbox One owners to pull, stream, watch, listen and interact with photos and movies with various formats, including MKV files (which are usually tough to get working right even on PC).
You'll no longer have to utilize workarounds to finally make the Xbox One the all-in-one media center for the living room space. I've given Microsoft a lot of flack ever since the Xbox One debuted with those uncomely DRM features and mid-tier hardware, but I do have to admit that they're doing a bang-up job on the software OS front.
This doesn't mean I'm an Xbox fanboy again, it just means that Microsoft is moving in the right direction and offering the sort of worthwhile consumer features that make the Xbox One look more appealing than when it originally launched. Even more-so, the full DLNA support means that it has a an important media feature that the PS4 won't get until 2015.
Some of the firmware updates are also pretty neat, enabling individual firmware updates for attached devices, as well as allowing devices and accessories to be attached to certain profiles. I think that will really come in handy for local multilpayer matches. Now they just need more local multiplayer games.
You can look for the update to launch following the current beta preview phase. To learn more about the other features that Microsoft is adding to the Xbox One, feel free to head on over on the official Major Nelson website.
Staff Writer at CinemaBlend.
Your Daily Blend of Entertainment News
Thank you for signing up to CinemaBlend. You will receive a verification email shortly.
There was a problem. Please refresh the page and try again.