Xbox One Will Be Region Locked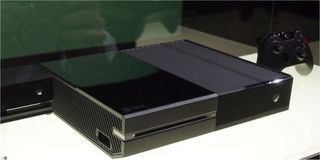 No big surprise here, folks. Microsoft has confirmed completely and accurately (just until there's a massive uproar and consumer backlash) that the Xbox One will not be region-free. In simple terms, it means the region locking will prevent any content, either physically or digitally, from being used on an Xbox One outside of its designated region.
Digital Trends captured the story, noting directly from a Microsoft representative that...
Well, does this mean this report is in the clear? Will Larry "Major Nelson" Hyrb or "Xbox Support" have to come back to Twitter and denounce the information if too many people give Microsoft flak over it? Hopefully not.
Anyway, this is no big surprise, as mentioned at the top of the article. The previous two Xbox consoles were region locked and the whole copyright thing is mostly to blame for that, which isn't even necessarily Microsoft's fault. During the Xbox One announcement it was made quite apparent that anyone outside of the U.S. wouldn't be able to make use of many of the streaming, movie and digital content sharing features due to the different copyright laws in different regions.
However, Microsoft could grant leniency towards region locked digitally distributed games. There's no reason that games should be region locked since Microsoft still controls certification and content access. There's nothing that can appear on the system as an interactive entertainment gaming title without first being approved by them, and one might think that by maintaining a stringent set of barriers and guidelines with indie devs not being able to self-publish, it would at least open up more possibilities for region-free digital gaming. Maybe?
It's interesting that with the Xbox One competing with a very consumer friendly Wii U, and a very game-centric PS4, the system should be a little more open in some of its "walled garden" policies. But essentially, the Xbox One is one of the most closed-system media devices for today's technologically advanced society.
Staff Writer at CinemaBlend.
Your Daily Blend of Entertainment News
Thank you for signing up to CinemaBlend. You will receive a verification email shortly.
There was a problem. Please refresh the page and try again.