Xbox One Won't Be Available In Poland; Witcher 3 Devs Say It's A Sad Situation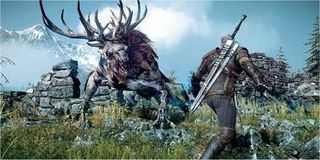 [Update: Microsoft confirmed that DRM restrictions have been removed from the Xbox One, so you no longer have to be region restricted to use the console]
So how do you react when a game platform you're making your game for won't even allow you to play the game you're making in your home country? Well, that's what happened with CD Projekt Red, who is currently hard at work on The Witcher 3: Wild Hunt for PS4, XB1 and PC.
Gameinformer posted up a tweet from the official Xbox One support Twitter account, where someone asked "Regarding Xbox One. So, if im not from supported country I will not able to play XboxOne? Even if i create account on UK region", to which the support account mentioned...
If you didn't know, the Xbox One will launch in 21 supported regions, Poland (amongst others) is not one of the supported launch territories.
That's when GI decided to ask what the CD Projekt Red head honcho, CEO and co-founder, Marcin Iwinski, felt about their own country not being one of the supported regions, despite the fact that their game was one of the showcased titles during the Xbox One's E3 conference. Iwinski stated that...
Well, I imagine it is a sad situation since they won't be able to play their own game on the console they're designing the game for, in their home region!
On the flipside the PS4 version is easy to port, and since the system is region-free the team can play the game to their heart's content no matter what region they're in.
In case you didn't know, the Xbox One is heavily restricted in its user functionality: Users are required to check-in every 24 hours in order to access their content. Kinect is always required to be on in order for the Xbox One to function. Games are restricted to user accounts with the ability to only trade/give/share a game once with a one-time use license option.
Even more than that, the Xbox One is region locked, so it's not possible to order an Xbox One from the U.K. and use it in say, Poland, due to the internet sign-in requirement and region checking fuctionality. It's identical to the RMAH region restrictions Blizzard had for Diablo III, which turned into a financial nightmare for some gamers.
Unlike Diablo III, I sure hope people don't try to blow their money on an Xbox One and then use it in a restricted region...there's really nothing anyone can do to help in that situation.
I'm curious what other developers think who are making games outside of the continental U.S., or in regions unsupported by the Xbox One? Is it cool making a game for a console where you won't be able to play it in your home country?
It reminds me of the Foxconn factory workers who make Apple products and can't afford to buy the products they slave away 16 hours a day to make.
Great times.
Staff Writer at CinemaBlend.
Your Daily Blend of Entertainment News
Thank you for signing up to CinemaBlend. You will receive a verification email shortly.
There was a problem. Please refresh the page and try again.