Best Buy Cyber Monday Deals To Upgrade Your Home Theater
If you build it, they will come.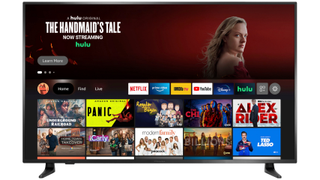 (Image credit: best buy)
Everyone knows that Black Friday is a great time to get a deal on a new television. Well, you know what's an as good or even better time to get a deal on a new television? Cyber Monday. Whether you're looking to finally get your first smart tv, or upgrade your current dream setup, you won't find any better deals throughout the year. And few, if any, places have better deals right now than Best Buy. The retailer currently has great deals on Smart TVs, Projectors, Blu-ray players, and even on streaming services.
We've gathered the best deals we could find into one place so you can browse from the comfort of your own phone. Check them out below.
Best Buy TV Deals
Best Buy Projector Deals
Best Buy Streaming Product Deals
Best Buy Streaming Deals
Best Buy Blu-ray Player Deals
To check out a round-up of all the Cyber Monday-related deals we've found, click on the banner below.
Your Daily Blend of Entertainment News
Morbidly curious pizza enthusiast with a heart of gold. Has no time to hear why you think The Office is overrated and is pretty sure the meaning of the Universe can be found in the movie Cats. Co-host of American Hauntings Podcast. Inaugural class of Enstitute, an entrepreneurial alternative education program written about by Forbes, The New York Times, and PBS.