Cyber Monday Entertainment Deals For TV And Movie Lovers 2021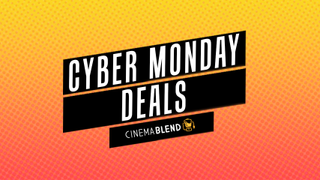 (Image credit: Future)
Thanksgiving is over. Hanukkah is here, and we're less than a month away from Christmas. The holiday season for many of us is in full swing, which means the annual shopping season is here. Black Friday has already come and gone, but thankfully, there are just as many, if not more, tremendous deals to be found on Cyber Monday, especially for those of us who love all things entertainment.
We're keeping our eyes open for the biggest and best deals on movies, TV shows and other items for entertainment fans of screens both big and small. From Blu-rays to box sets to fun collectibles, TVs and streaming devices, we're highlighting the deals on items that may prove to be just the gift you're looking for this Cyber Monday.
Deals and prices may change, and we'll be updating this page regularly, so be sure to check back in from time to time!
Best Cyber Monday Movie and Television Deals: Quick Links
TVs and Streaming Devices
Blu-rays and Box Sets
Toys, Games, and Collectibles
To check out a round-up of all the Holiday Gifts ideas for film and TV fans we've found, click on the banner below.
Morbidly curious pizza enthusiast with a heart of gold. Has no time to hear why you think The Office is overrated and is pretty sure the meaning of the Universe can be found in the movie Cats. Co-host of American Hauntings Podcast. Inaugural class of Enstitute, an entrepreneurial alternative education program written about by Forbes, The New York Times, and PBS.
Your Daily Blend of Entertainment News
Thank you for signing up to CinemaBlend. You will receive a verification email shortly.
There was a problem. Please refresh the page and try again.