10 Drew Barrymore Romantic Comedies, Ranked
The world needs more Drew Barrymore romantic comedies.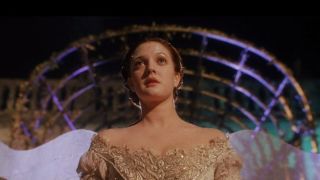 (Image credit: 20th Century Fox)
Drew Barrymore has done so much in her career, and from an early age. She's worked with some of the most well-known directors, done films in every genre, and successfully transitioned from movie star to daytime TV host. The woman has done it all, including romantic comedies.
The world of rom-coms, in my opinion, is where Barrymore really shines. She's been in some of the best romantic comedies of all time, has chemistry with all her co-stars and can endear the audience to her with a simple gesture. The actress gives character to the world of romantic comedies.
I ranked these Drew Barrymore romantic comedies based on their charm, the fun premise or strength of the comedy, the chemistry of the characters, and her charisma in them. I didn't include every rom-com of hers, but I chose the best ones with her as a lead.
10. Everyone Says I Love You (1996)
Everyone Says I Love You falls within the realm of ensemble cast films. Unlike many others, though, this one focuses on one family and different love stories within it. Barrymore and Edward Norton play Skylar and Holden, a young couple who become engaged at the start of the movie.
He's practical but she's a bit more of a romantic and though Barrymore is in one of the main romances, her screen time is limited, with Norton seeming to get more time than her, despite them playing a couple. The film is fine if you enjoy classic musical movies, because it has that vibe to it, but it's not the best film to highlight her talents, especially as a romantic lead.
9. Blended (2014)
Drew Barrymore and Adam Sandler, like Meg Ryan and Tom Hanks, Keanu Reeves and Sandra Bullock, Kate Winslet and Leonardo DiCaprio, and many others, are just co-stars you love to watch together. Their chemistry is unmatched.
As of 2023, the duo has appeared in three movies together as love interests. Blended is the most recent of the films, and their chemistry is great as usual, but the movie itself leaves a lot of room for improvement.
8. Going The Distance (2010)
Going The Distance has one of the most realistic romantic comedy premises, as trying to make a long-distance relationship work is a problem faced by many. Justin Long and Barrymore have plenty of chemistry (as you would expect, since they are co-stars who used to date) and plenty of romantic magic.
However, Going The Distance just doesn't feel magical enough as a rom-com. It's an enjoyable movie, but doesn't have anything that makes it a romantic comedy worthy of the rom-com hall of fame.
7. Home Fries (1998)
Home Fries is one of those films that I believe is better than many originally thought. It's quite funny and entertaining, especially with Catherine O'Hara giving another great performance. The script is also a lot sharper than credited. It also has a really sweet romance between Dorian (Luke Wilson) and Sally (Barrymore).
It's a silly film with an over-the-top and unrealistic premise, but that's what makes it an entertaining watch. The two actors are also really delightful to watch together. It's almost a shame that they haven't played romantic leads in any recent movies.
6. Music And Lyrics (2007)
Music and Lyrics highlights how a collaborative partnership, whether professionally or romantically — in this case both — can lead to personal growth. This film is a love story not only about a couple, but about discovering your own love for yourself and your passions.
Hugh Grant is a master at creating on-screen chemistry, and Barrymore is, as well, so they make it look easy to play characters who fall in love.
5. Never Been Kissed (1999)
Never Been Kissed exists within the realm of fantasy. Many people dream of going back to high school and being able to live the life of a popular teen. Josie (Barrymore) is an awkward, romantically inexperienced, 20-something woman who gets to live that classic high school fantasy.
This is a really silly '90s movie that has plenty of awkward comedy, but you know what? It works. It also works because Sam (Michael Vartan) and Josie are so charismatic together. It almost makes you forget the creepy nature of a teacher worrying about crossing a line with a student. Never Been Kissed also has one of the best film kisses of all time. That moment forever lives, rent-free, in my mind.
4. 50 First Dates (2004)
Again, Barrymore and Sandler are one of those acting duos we'd love to see repeatedly. They are just a pair with amazing on-screen chemistry, and the entire premise of 50 First Dates is peak romance. Imagine loving someone enough to want to make them fall in love with you every day.
This is a movie that focuses on the comedy part of a rom-com during the first half, but leans heavily into the romance aspects during the second half. It's a very romantic idea that works, because the leads just act so well together.
3. Fever Pitch (2005)
Fever Pitch is a romantic comedy with a realistic premise that's heightened for comedic effect. People can easily fall for someone really dedicated to their passions, and in this movie it's in the form of sports fandom. Fever Pitch does a great job of showing how something that may seem like a minor issue can cause major tension in a relationship.
It also highlights the importance of compromise and understanding when dealing with someone that also loves their fanatic obsessions. Once again, Drew Barrymore makes onscreen chemistry look easy.
2. The Wedding Singer (1998)
The Wedding Singer is the first Sandler/Barrymore collaboration. It's one of Adam Sandler's best movies and a great Drew Barrymore movie. The film is very funny at times, endearing at others, and romantic without having too many big romantic gestures.
The majority of the romantic moments are small, which makes them feel authentic and tender. The Wedding Singer helped solidify the actress as one of the best romantic comedy leads.
1. Ever After: A Cinderella Story (1998)
The Cinderella story has been told many times. Some remind you why this is a beloved classic tale, and others make you wish they would stop telling this story. Then, there are some films that stay true to its roots but reinvent it in a unique way. Ever After falls into that category, which makes it one of the best Cinderella movies of it.
It's less about a prince falling for a girl because she looks good in a gown and glass slippers, and more about him falling in love with her heart, morals, and how she inspires him. Ever After is more of a dramedy romance or period piece than a traditional romantic comedy, but it has many of those elements. This includes mistaken identity, sort-of enemies to lovers, and falling in love as they get to know each other. It also includes many comedic and romantic situations
It's not only Drew Barrymore's best romantic comedies, but one of her best movies in general.
If you need more of her rom-coms, consider He's Just Not That Into You, The Stand In, and Miss You Already. For some romantic drama, see Mad Love.
Barrymore excels at romantic comedies, so hopefully, she does another one eventually.
Your Daily Blend of Entertainment News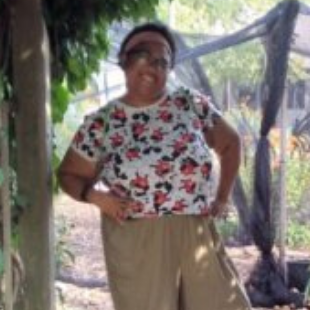 Spent most of my life in various parts of Illinois, including attending college in Evanston. I have been a life long lover of pop culture, especially television, turned that passion into writing about all things entertainment related. When I'm not writing about pop culture, I can be found channeling Gordon Ramsay by kicking people out the kitchen.