Terrifier 2 Director On Horror Movies Not Being Recognized By The Academy And The Film That Should've Got A Best Picture Nod Years Ago
The director makes a solid point.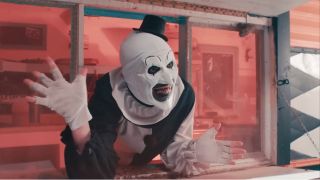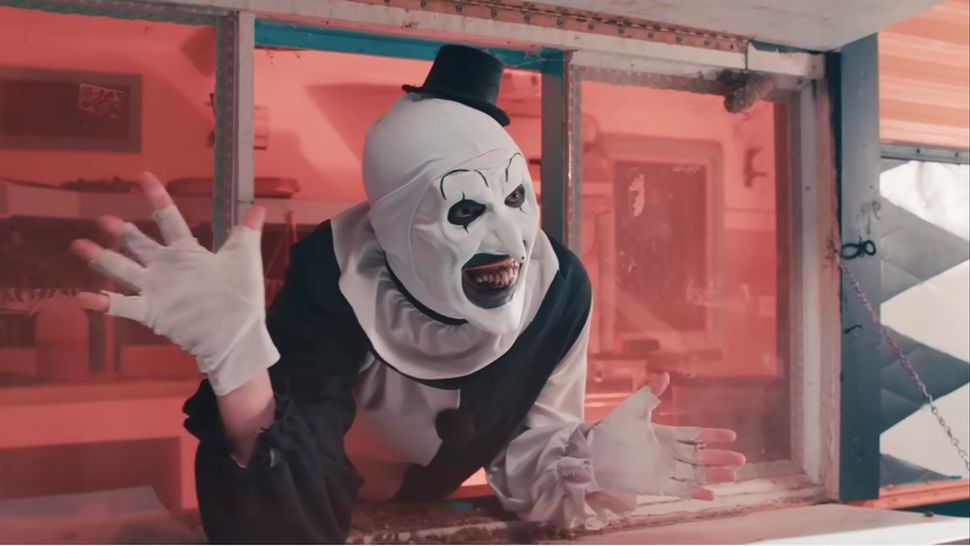 (Image credit: Bloody Disgusting)
In its nearly century-long history, the Academy of Motion Picture Arts and Sciences has awarded 3,048 statutes, and only 18 of them were given to a film in the horror genre. If you look at the 2023 list of Oscar nominations, not one is for a movie in the genre, which has caused many to call out the Academy for its lack of recognition for films that focus on scaring audiences. One of the people being vocal about the lack of representation for spooky cinema is Terrifier 2 director Damien Leone. The filmmaker even names which film he thinks should've got a Best Picture nod years ago.
Terrifier 2 became a gory viral sensation, especially after reports of people throwing up in the theater began to make the rounds. The indie film instantly became a must-see for fans of the splatter-punk subgenre. After the success of his movie, Leone launched a satirical Oscar campaign to try and get the film recognized by the Academy. Speaking with Insider, the movie maker says the campaign was a fun way to interact with fans and bring attention to the Academy's long history of snubbing horror movies. According to the director, the artistry behind horror gore effects is "overlooked" by awards, possibly because of their visceral nature. He told the outlet:
As difficult to watch as most of Terrifier 2 is (here are 8 things to know before you do), there is no denying the detail and artistry Leone and his team put into the flick. Though the filmmaker says his campaign for his film was mostly tongue in cheek, he makes a great point about the fact there are a lot of talented folks who specialize in bringing gruesome gore detail to life to make audiences feel moments of violence viscerally. Should something not be rewarded purely because it's hard to look at? The director continues:
Damien Leone says the Academy has been snubbing great horror works for years. According to the gore auteur, one of the biggest snubs in Oscar history centered around one of the best horror movies, a little flick about a killer shark. Leone said:
I entirely agree with Damien Leone and his opinion about great horror performances being snubbed by the Academy Awards. Some of my favorite performances of all time come from horror films. So, with that in mind, here is a small and in no way comprehensive list of performances in horror films that deserved an Oscar nomination.
Horror Performances that Deserved an Oscar Nom
Mia Farrow - Rosemary's Baby (1968) – how Mia Farrow did not receive an Oscar nomination for this performance is beyond me. No one plays paranoid quite like she does in Rosemary's Baby, a film nearly sixty years old and as terrifying as the day it was released, and that's partly due to Farrow's grounded performance.
Toni Collette - Hereditary (2018) – I am still unhappy about this. Colette plays a woman dealing with grief like no one I have ever seen on screen. Collette turns in a powerhouse performance in a movie that is barely a horror film. She was robbed.
Florence Pugh - Midsommar (2019) – Mentioning grief, let me introduce you to Miss Flo and her work in Ari Aster's Midsommar. While the actress was eventually nominated for her work in Little Women, if you want to see how brilliant Florence Pugh can be, check out this folk horror gem.
Lupita Nyong'o - Us (2019) – Love or hate the film, there is no denying how great Lupita Nyong'o is in Jordan Peele's sophomore outing. The actress plays two characters, Adelaide "Addy" Wilson and Red, who are both very different and terrifying in their way. Red is such an unnerving character to watch. Lupita deserved all the awards.
Mia Goth - Pearl (2022) – Mia Goth's performance in Ti West's follow-up to X is something you must see to believe. She can play whimsical and insane in the same scene, which never crosses into camp. You feel for Pearl, and you fear Pearl. Goth's nearly seven-minute monologue about "not being a good person" is award-worthy alone.
In Conclusion
In recent years, the Academy has been getting more and more inclusive. They have done a fairly good job in becoming more inclusive when it comes to filmmakers of color (thanks to the #OscarsSoWhite campaign) and with foreign films. This year also sees two blockbusters, Avatar: Way of Water and Top Gun: Maverick, given best picture nominations. So here is hoping that soon, the Oscars will include a few more nominations for those who choose to tell stories with some scares and a side of gore. Because only 18 awards in almost a hundred years is pretty ridiculous.
CinemaBlend readers who like the genre might be interested in our list of upcoming horror movies to plan their next spine-chilling time at the cinema.
Your Daily Blend of Entertainment News
Ryan graduated from Missouri State University with a BA in English/Creative Writing.