The Best Natalie Portman Movies And How To Watch Them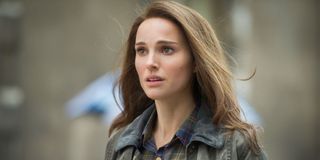 Natalie Portman is an actress who has been around in Hollywood for some time now and has done probably every movie genre you can imagine. From romantic comedies to psychological thrillers and even superhero movies, there doesn't seem to be anything that this actress can't do.
From her time in the Marvel Cinematic Universe in Thor to her amazing performance in Black Swan, Natalie Portman has done some awesome films. Here, you can learn how to see the best Natalie Portman movies that are streaming right now, and how to watch them.
Black Swan (2009) (Amazon Prime)
When Black Swan came out, I remember I was fascinated by Natalie Portman's performance and knew that no matter what, she was going to win awards for it. And, she ended up winning the Academy Award for Best Actress. This psychological thriller follows the story of Nina, a young ballerina who is completely consumed by dance, and how her drive to perfect her role in an upcoming performance leads to her downfall.
There's a reason why Portman ended up winning the Oscar for her role in this. Her work as Nina will fascinate you, and you won't be able to tear your eyes away from the screen. The ballet scenes are also beautiful, mixed with a wonderful soundtrack from the original Swan Lake, and an eerie score for the film itself.
Stream Black Swan on Amazon Prime.
Closer (2004) (HBO Max)
If you ever wanted a romantic drama that is just a mess – in a good way – look no further than Closer. In this film, we follow the story of two couples who meet, fall in love and out of love, swap partners, swap back, and end up hurting each other in so many more ways than just one.
I know that the plot sounds a little crazy but trust me when I say that Closer is one of the better romantic dramas out there. It's such a unique film and goes over the idea that we never quite know who we're going to meet on any given day, and how one instance can permanently change someone's life. Natalie Portman rocks it in her role and even received an Academy Award nomination for it. Give it a shot if you haven't seen it yet.
Thor And Thor: The Dark World (2011 - 2013) (Disney+)
The Marvel Cinematic Universe has become one of the biggest franchises, but back when it first started, only a couple of superheroes in the original Avengers team had their own films, one of which was Thor, a film that is an origin story about the God of Thunder himself.
In both Thor and Thor: The Dark World, Natalie Portman portrays Jane Foster, a scientist, and Thor's love interest. While she didn't make an appearance in Thor: Ragnarök, Natalie Portman will be back for the fourth film, Thor: Love and Thunder, where she will end up becoming the Mighty Thor. Jane Foster should continue to grow in the MCU with her developing powers, so I'd suggest streaming these films as soon as possible to keep up.
Stream the Thor movies on Disney+.
Rent the Thor movies on Amazon.
Jackie (2016) (Amazon Rental)
In Jackie, Natalie Portman portrays former first last Jackie Kennedy. The biographical drama follows the days when she was First Lady in the White House, and how her life changed right after the assassination of her husband, John F. Kennedy.
Natalie Portman received yet another Academy Award nomination for her role in Jackie, and in my opinion, it was well-earned. Portman portrays the former First Lady perfectly and creates an intriguing story that tells you just what the woman had gone through at the time. It's also perfect for people who are into historical films, as the sets, costumes, and everything else involved are some of the best I've seen.
No Strings Attached (2011) (Netflix)
For every drama, however, there is always another romantic comedy that's right around the corner, and that's what No Strings Attached is. In this film, we follow Portman's character, Emma, and her friend Adam, who decide to make a pact and have a "no strings attached" relationship, so they can have sex without falling for each other.
Is the premise a little cheesy? Completely. You've heard this idea a million times before. But, there is something so great about this film, I can't help but love it. The chemistry between Natalie Portman and Ashton Kutcher is top-notch, and you actually start to believe they're truly a real couple. Plus, everyone loves a good romance. Sometimes we just need a little love and comedy in our lives and No Strings Attached is the perfect way to have that.
Stream No Strings Attached on Netflix.
Rent No Strings Attached on Amazon.
The Other Boleyn Girl (2008) (Starz)
One of my guilty pleasures when it comes to films are those that take place in a medieval setting because I love castles, princesses, and all the betrayals that can come with royalty. The Other Boleyn Girl has that and more. In this film, we follow the story of two sisters, Anne and Mary Boleyn, as they compete for the love of the handsome and passionate King Henry.
While this film is not accurate at all to the actual historical characters of Anne Boleyn, King Henry, and others involved, that doesn't mean it's not a lot of fun. Natalie Portman is great as Anne and really adds the drama that a film like this runs on. It's not my favorite that she's done, but it's still enjoyable, and filled with plenty of brilliant costume designs and set pieces. Plus, Scarlett Johansson, who plays Mary, is a great counterpart to Portman's Anne.
Stream The Other Boleyn Girl on Starz.
Rent The Other Boleyn Girl on Amazon.
V For Vendetta (2005) (HBO Max)
I've always loved V for Vendetta, specifically because I feel it's one of the most unique films out there, at least when it was originally released. The dystopian film centers on V, a masked anarchist and freedom fighter who attempts to ignite a revolution through acts of terrorism, and a young woman who gets caught up in V's plans.
This young woman, named Evey Hammond, is portrayed by Natalie Portman, and she's absolutely fantastic in this film. While her life crosses paths with V, it's also interesting to see the difference in lifestyle between a freedom fighter like him and someone like her, who's just a regular, working woman in the world they're living in. The film is famous for a reason – I'm pretty sure you can see V's mask anywhere now. Every film buff should watch V for Vendetta at least once.
Stream V for Vendetta on HBO Max.
Rent V for Vendetta on Amazon.
Star Wars Prequels (1999 - 2005) (Disney+)
This was where I was first introduced to Natalie Portman. From 1999 to 2005, Natalie Portman portrayed Padme Amidala, a.k.a. the Queen of Naboo, and later on, Anakin Skywalker's wife (which would ultimately lead to her demise) in the Star Wars prequels. She would play this role in Star Wars: The Phantom Menace, Star Wars: Attack of the Clones, and Star Wars: Revenge of the Sith.
I've been a Star Wars fan for a long time, but I never would have gotten there if I didn't have someone like Padme to watch while growing up. Natalie Portman's portrayal of her is badass, yet there's this sensitivity about her that I've come to appreciate as well. She was a queen of a nation that also knew how to fight, but her love for Anakin, in the end, was something that she wanted the most.
Love her or hate her, you can't deny that the character is memorable, and I can't picture anyone else but Natalie Portman portraying her.
Stream the Star Wars prequels on Disney+.
Rent the Star Wars prequels on Amazon.
Anywhere But Here (1999) (Amazon Rental)
In the same year as Star Wars: The Phantom Menace, Natalie Portman also starred in the coming-of-age comedy-drama, Anywhere but Here. In this film, we follow the story of Adele August, played by the iconic Susan Sarandon, who is anxious about moving away from her small Wisconsin town to Beverly Hills with her reluctant daughter, Ann, played by Natalie Portman.
In one of her first starring roles, Natalie Portman is exceptional alongside Susan Sarandon. The two work together greatly, creating a wonderful mother-daughter dynamic that feels real and authentic. The story itself is filled with plenty of lessons about life and following your passions, along with the tale of a mother and daughter slowly growing to love and truly care for the other's wants and needs. The story is heartwarming in all the right places.
Rent Anywhere but Here on Amazon.
Annihilation (2018) (Amazon Rental)
As the last item on this list, we take a look into the sci-fi world once again. In Annihilation, Natalie Portman portrays Lena, a scientist who leads a group of explorers into "The shimmer," a mysterious quarantined zone that is filled with mutated plants and animals that were caused by an alien presence.
To me, it is a sin that this film was a box-office bomb. It had everything one of the best sci-fi movies would need. It had an amazing plot, out-of-this-world visuals, awesome acting, and a star-studded cast, with actors like Thor: Ragnarök's Tessa Thompson, Star Wars' Oscar Issac, and so many others, and Natalie Portman was perfect as Annihilation's leading actress. While it's a shame that it didn't do well at the box office, at least now we can give it the praise it deserves by renting it. Seriously, if you love science-fiction and horror, Annihilation is perfect for you.
A lot of Natalie Portman's films are some of the best movies on Netflix or the best movies on Amazon Prime, in my opinion. There's truly something for any moviegoer to enjoy, and if anything, it'll get you excited for more 2021 movies, and to see if Natalie Portman will have a role in any of those. But, until we find out, I'm going to go and re-watch Star Wars for the umpteenth time.
Your Daily Blend of Entertainment News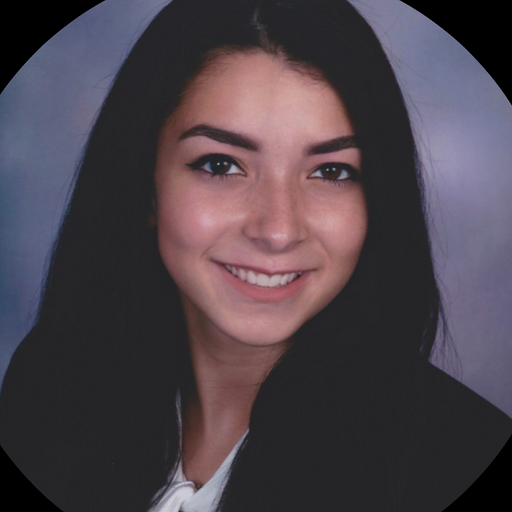 Big nerd and lover of Game of Thrones/A Song of Ice and Fire. Will forever hate season eight. Superhero and horror geek. And please don't debate me on The Last of Us 2, it was amazing!