10 Big Programming Changes Netflix Is About To Make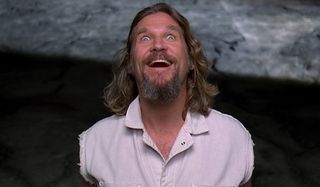 The Netflix catalog is not what you would describe as static. Every month – if not every few weeks – there are both new movies being added, and others being taken away. October will be no different, but now the streaming service has revealed the big shakeups that will be going down.
We've combed through the list of films that will be both arriving and leaving Netflix next month, and picked out the best of the best that you should definitely try to see sooner rather than later (especially in the case of those that will be departing the service). Read on for the update!
Coming: Batman Begins
Along with Bryan Singer's X-Men and Jon Favreau's Iron Man, Christopher Nolan's Batman Begins helped completely change the definition of "comic book movie" within the film industry – and it partially did so just by being really damn good. The adaptation of the origin is so well done and the dark and grounded approach works so well that you don't even notice that it actually takes more than an hour for Batman to actually show up in the movie.
Leaving: The Big Lebowski
I'm very sad to report that one of the greatest comedies ever created will no longer be able to stream once September is over. Joel and Ethan Coen's The Big Lebowski has gained a gigantic following since it flopped in theaters back in 1998, and with a deft mix of pot head humor and pulp fiction hijinks, it's a film that is impossible not to love. If you haven't seen this movie yet, and are a Netflix subscriber, please, for the love of god take the remaining time the film has left on the service to give it a watch. After you're done, you can thank me in the comments section.
Coming: Boogie Nights
Netflix is a pretty awesome subscription service to have if you're a fan of Paul Thomas Anderson, as the filmmaker actually has three (Punch Drunk Love, There Will Be Blood and The Master) of his seven directorial efforts available to watch. That's pretty great, but the percentage of the filmmaker's filmography represented will actually be going even higher on October 1st, as the epic Boogie Nights makes its way to the streaming service. This film remains a cherished gem to this day – hitting all of the perfect comedic and dramatic notes – and now that it's available online it will be hard to resist the temptation of multiple views.
Leaving: The Exorcist
Thanks to Halloween marking the end of the month, October is the time of the year that horror movies really shine – which is why it's a shame that William Friedkin's The Exorcist is going to be leaving Netflix on October 1st. The film is definably one of the greatest examples of the genre, and after 42 years it still has the power to freak out any movie-goer. For those of you who will be spending next month trying to watch as many horror titles as possible, maybe you can cheat this one in by watching it on the night of the 30th.
Coming: The Bourne Supremacy
Next year will finally see both director Paul Greengrass and star Matt Damon return to the Bourne franchise for the fifth installment of the series – so why not use next month to catch up on the film that initially brought the actor and director together? The Bourne Supremacy is arguably not as good as its successor, The Bourne Ultimatum, but it's still everything you want from the spy franchise – from globe-trotting adventure to insane car chase and fight sequences.
Leaving: The Hunt For Red October
While it's kind of fun to say that a Netflix hunt for The Hunt For Red October in October will be a fruitless venture, it is once again a disappointment that such a great movie will be disappearing from the streaming services catalog. Not only is it an opportunity to watch Sean Connery not even bother to attempt a Russian accent, but it also happens to be one of the best Jack Ryan films out there (this version starring Alec Baldwin).
Coming: Ain't Them Bodies Saints
Filmmaker David Lowery will soon be found entering the more mainstream avenues of Hollywood as the man behind the new version of Pete's Dragon, but for right now we know him as the acclaimed writer-director behind the dark, dramatic crime tale Ain't Them Bodies Saints. The thriller debuted to critical acclaim at the Sundance Film Festival in 2013, and continued to generate buzz throughout the year for performances from Casey Affleck, Rooney Mara and Ben Foster. This one won't be available on Netflix until October 18th, but give it a watch when it's available.
Leaving: Annie Hall
Woody Allen has directed nearly 50 movies over the course of his career – many of them classics – but for my money it really doesn't get better than Annie Hall. It arguably represents the best look into the mind of the legendary writer/director, while also delivering an all-time story about life, relationships, conflicting personalities, and everything in between – with great turns from both Allen and Diane Keaton. Now that it's preparing to leave Netflix, there's no better time to either give it a rewatch or experience it for the first time.
Coming: American Pie
Okay, so Paul and Chris Weitz's American Pie isn't exactly a classic on the level of Annie Hall, but if you were of a certain age when this one came out in 1999, it's a pretty significant picture. While it's availability on Netflix will now let us determine exactly how well the film has aged, there are many fond memories to be had remembering Seann William Scott drinking (and then vomiting up) a "Pale Ale," and, of course, Jason Biggs getting intimate with a fruity desert.
Leaving: Pee-Wee's Big Adventure
It seems that this movie has a bit of a complicated relationship with Netflix. Back in March, when production on the brand new Pee-Wee movie for the streaming service had just begun, we got word that Tim Burton's Pee-Wee's Big Adventure was going to be departing from the site on April 1st. Evidently, in the time since then the film returned to Netflix, and is now leaving it once again. We can't say if it will ever show up again, so against all of the other titles on this list, you may want to consider making this one a touch more of a priority.
NJ native who calls LA home; lives in a Dreamatorium. A decade-plus CinemaBlend veteran; endlessly enthusiastic about the career he's dreamt of since seventh grade.
Your Daily Blend of Entertainment News
Thank you for signing up to CinemaBlend. You will receive a verification email shortly.
There was a problem. Please refresh the page and try again.