10 Great Movies Netflix Is Adding In January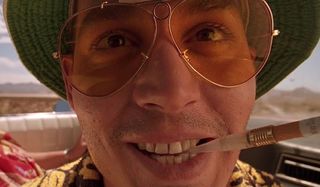 Since the announcement this past October, the fact that all 10 seasons of Friends will be coming to Netflix in January has been all over headlines – but the truth is that it's far from the only big new addition to the digital media site's huge library. There will also be a number of features that will be heading Netflix's way next month, and some of them are quite excellent.
The folks at Entertainment Weekly have the full list of January debuts on Netflix, but below and on the next few pages we will single out some of the best titles. Read on!
The French Connection – January 1
When it comes to the crime/thriller genre, William Friedkin's The French Connection is truly quintessential viewing. A story of New York cops who are pulled into an investigation regarding a shipment of heroin coming in from France, the film has Gene Hackman in one of his most iconic roles, and the movie features what will forever be considered one of the greatest chase scenes in Hollywood history. Even if you've seen it before, the film's arrival to Netflix is excuse enough to catch it again.
Fear and Loathing in Las Vegas – January 1
Those that think that Johnny Depp is a bit of an odd duck but haven't seen Terry Gilliam's Fear and Loathing In Las Vegas yet have not gotten to experience the incredible level of weird that the star can reach. While it's perhaps not best recommended to those who demand strict narrative structure in their films, this adaptation of what is arguably Hunter S. Thompson's greatest work is as bizarre and entertaining as a film can get, and regularly toes the line between hilarious and disturbing.
Election – January 1
Director Alexander Payne has been producing some remarkable work these past few years, with films like The Descendants and Nebraska, but it's one of his earliest titles that can still be argued as his best film. Election stars Matthew Broderick as a teacher who works to try and derail the high school president campaign of one of his incredibly uptight, aggravating students, played by Reese Witherspoon. As with most Payne movies, there is a terrific mix of tragedy and comedy in the movie, and Witherspoon's pretty-miss-perfect performance may forever alter how you see her (as it did for me).
Cast Away – January 1
There aren't many actors in Hollywood who could carry a film that features them being stranded alone on an island for years with nothing but a volleyball to keep them company, but Tom Hanks is certainly one of them – and he does so with aplomb in Robert Zemeckis' Castaway. The film features what is easily one of the best in Hanks' career - which is a meaningful thing to say when looking at his personal resume – and ultimately provides deep positive messages about our innate ability to both survive and persevere.
Mean Girls – January 1
On the outside, Mean Girls kind of looks like your typical teen-centric high school drama garbage – and I was certainly guilty of thinking that way about it before its release – but the film really is an honest surprise. Written by Tina Fey, the movie is actually a rather honest portrayal of teenage life, but more importantly is often wicked smart and laugh out loud funny. Surely there are still many overly manly men out there who are wary about sitting down to watch, but those people should see its arrival on Netflix as an opportunity to get over it.
The Quiet Man – January 1
Director John Ford and John Wayne had the chance to work together multiple times over the course of their respective careers, making classic movies like Stagecoach, The Searchers, and The Man Who Shot Liberty Valance, but while they are best known for their collaborations in the western genre, it's their romantic comedy The Quiet Man that will soon be coming to Netflix. Sure, it's a bit of a different flavor, but it still has two of the most legendary figures in cinema working together, and it comes together how you would expect.
Bruce Almighty – January 1
He's had his dips and lulls over the years, but Jim Carrey remains a unique performer and one of the funniest in working in modern comedy. And while Bruce Almighty doesn't quite reach the levels of the star's best work (The Mask and Dumb and Dumber, etc.) it still ranks as one of his funniest movies. It's based around a rather simple premise – what if Jim Carrey was given god's powers? – but it's executed with a good number of laughs and an interesting message about self-reliance.
Frank – January 8
Frank is an indie musical comedy that stars Michael Fassbender in a performance that requires him to wear a giant paper mache head over his own throughout the entire feature. If you're on-board with the movie based on that criteria alone, then you are likely going to love this one. It's a story about a young man (Domhnall Gleeson) who joins a band filled with weirdos and artists, and winds up being sweet and funny in equal measure, while also having something to say about what determines creativity and what gives us inspiration. It's a wonderful, strange little feature, and one worth catching when it arrives on Netflix.
Tinker, Tailor, Soldier, Spy – January 16
Gary Oldman is certainly one of few actors who completely transforms himself with every new role he takes on, and while it's always been impressive to see him do it in supporting roles, it's even more amazing with him as the lead – which is the case with Tomas Alfredson's Tinker, Tailor, Soldier, Spy. It's important to mention that this adaptation of John le Carré's spy novel is very methodical and slow-moving, which will turn some off some members of the movie-going populace, but it's a slow, complicated burn that still manages to be engaging. Plus, Oldman is surrounded in the film by the likes of John Hurt, Mark Strong, Toby Jones, Colin Firth, Benedict Cumberbatch, Tom Hardy, and Ciarán Hinds, and that's a lineup you can't miss.
Chef – January 28
Jon Favreau's 2014 movie Chef isn't exactly subtle in its analogies, as the movie is clearly a metaphor for how the director wound up getting a bit bullied and pushed around in the world of big blockbuster filmmaking, but that really doesn't undercut what is a really fun and funny feature. Not only is there a heartwarming father and son story underneath it all, but it will also make your stomach grumble in all the right kind of ways. Seriously, a prerequisite for watching this movie should be having a meal first, as if you don't you will be absolutely starving by the end.
NJ native who calls LA home; lives in a Dreamatorium. A decade-plus CinemaBlend veteran; endlessly enthusiastic about the career he's dreamt of since seventh grade.