The 11 Most Likely Superheroes To Give Your Computer A Virus After An Internet Search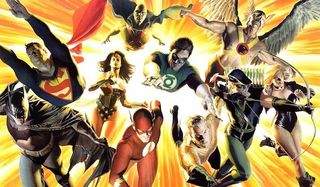 Thanks to the wonders of the Internet, it's no longer necessary to learn everything about superheroes by reading through thousands of comic books. Unfortunately, searching for these heroes online can sometimes be hazardous, and if you're not careful, you'll end up on a page that gives your computer a virus or another type of malware. Granted, the chances of these things happening are relatively small, but it's good to stay informed on which names you should be careful about typing into your search engine.
With that in mind, McAfee has released this year's list of Top 10 Most Toxic Superheroes (there are actually 11, one is a tie). In 2014, Superman ranked #1, but this year the Man of Steel has been knocked from first place. He didn't even make the list! Instead, he was replaced by someone who…let's just say is about to make a splash on the big screen. Take a look at this year's winner (not that we want any of them to succeed with this) and the chances of you falling prey to their hidden dangers.
11. Batman, 18.33%
DC's Dark Knight is a pop culture juggernaut, but evidently he isn't popular enough to break the top 5. However, he's still one of the world's top superheroes, so it's not surprising he's on here given everything that's happening with him in the movies, TV, comics and video games.
10. Green Lantern, 18.44%
Green Lantern is one of DC's strongest titles, and with the character set to be introduced in the DCCU in the coming years, people are no doubt looking up the various individuals who have worn the power ring. Tread cautiously when doing so.
9. Catwoman, 18.65%
Catwoman is currently leading her own ongoing comic book series, and she's arguably the most famous female supervillain. Combined with Selina Kyle being one of Gotham's main characters, evidently the feline-obsessed temptress is just as ferocious on the Internet.
Tie For 7. The Incredible Hulk And Iron Man, 18.85%
Fans got to see Hulk and Iron Man duke it out in May during Avengers: Age of Ultron, and the conflict continues on this list with them evenly matched. Iron Man is set to return next year in Captain America: Civil War, while Hulk's cinematic future is uncertain.
6. Daredevil, 18.96%
Daredevil rose to new heights in April when his Netflix series debuted to critical acclaim. The Man Without Fear will return for a second season next year, where he'll be joined by The Punisher. He also has a well-received comic book series by Mark Waid, so with new popularity comes sinister side effects.
5. Doctor Strange, 19.17%
Doctor Strange is arguably Marvel's most famous magic user, and in November 2016 he'll lead his own film. The recent casting announcements of Chiwetel Ejiofor playing Baron Mordo and Tilda Swinton playing The Ancient One no doubt helped the Sorcerer Supreme with his rank.
4. Wonder Woman, 19.38%
The world's most famous superheroine is finally getting her due next year when she makes her live-action debut in Batman v Superman: Dawn of Justice (played by Gal Gadot), followed by a solo adventure and the Justice League films. Even without all this, Wonder Woman being a fictional icon undoubtedly earned her a spot on this list.
3. Wolverine, 19.58.%
Hugh Jackman's tenure as Wolverine may be near the end, but the character is still popular enough for ne'er-do-wells to use as a bait for cyber shenanigans. He'll make his next big screen appearance in X-Men: Apocalypse, while his future self, Old Man Logan, will have a big role to play in the new Marvel comics universe.
2. Iron Fist, 19.69%
Even though Iron Fist has been around the Marvel universe for decades, it's surprising that he ranks this high. The only reason I can think of is that enough people have heard that he is getting a Netflix series, so they're looking up the martial artist to get acquainted, and thus, leaving themselves vulnerable to a sneak attack.
1. Aquaman, 20.00%
Aquaman's reputation in the comics has improved in recent years, and Jason Momoa will play the King of Atlantis in several upcoming DCCU movies. Evidently interest in the aquatic hero has piqued to the point that while he does his best to keep the seas free from pollution, he's not helping when it comes to our computers.
Your Daily Blend of Entertainment News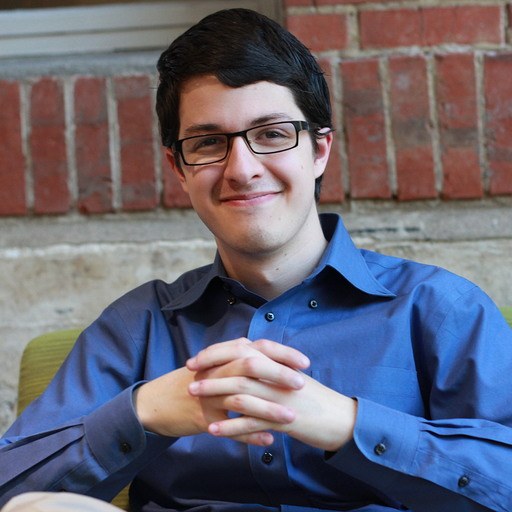 Connoisseur of Marvel, DC, Star Wars, John Wick, MonsterVerse and Doctor Who lore. He's aware he looks like Harry Potter and Clark Kent.