The 13 Most Badass Moments From The 2016 Super Bowl Movie Trailers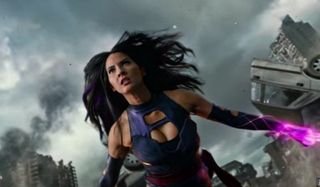 The Super Bowl, annually, is a spot where major studios bring the best of their upcoming slates so that they can appeal to hundreds of millions of eyeballs all at once (while spending millions of dollars to do so). Last night was no exception, with massive summer tentpoles from Jason Bourne to X-Men: Apocalypse bringing visually stunning – albeit too brief – commercials to Super Bowl 50, hoping to steal focus from the game and, maybe, sell a ticket or two.
We have covered all of the Super Bowl trailers in detail, and you can hit up our News Index for the rundown of each spot. But before we move away from the marketing blitz surrounding the big game, these are the moments that made up put down our drinks, pause from the chips and dip, and stare at the screen with out mouths hanging open. They are the most badass images from the Super Bowl Movie Trailers, with an explanation why they caught our collective eye.
Team Cap
Captain America: Civil War looks very much like Avengers 2.5, as some members of the MCU have taken to calling it. And as we lead up to the May blockbuster, we have been wondering which heroes will fall on which side. Captain America (Chris Evans) and Iron Man (Robert Downey Jr.) are going to be at odds over the Sokovia Accords, forcing existing Marvel heroes to choose a side. Well, on Sunday, we officially met Team Cap… with the surprising reveal of Ant-Man (Paul Rudd) on the screen! Here's one side of the Civil War equation…
Team Iron Man
… And here's the other side of the Marvel battle. Just as Captain America's squad had a surprise face, Iron Man officially recruits Black Panther (Chadwick Boseman) to his Civil War army. I guess I'm a little surprised that Black Widow (Scarlett Johansson) chooses Tony Stark after her long association with Steve Rogers in the MCU. Vision and War Machine both owe their existences to Stark. Natasha, however, has various allegiances, and we're destined to see her scrap with Hawkeye (Jeremy Renner) with the War breaks out. Anyway, with no Spider-Man sighting, these two team shots were the most memorable reveals from the Civil War showing. Great stuff, Marvel!
Psylocke Slices A Car In Two
It's always exciting to see a new hero leap from the pages of a comic book to the big screen. X-Men: Apocalypse is going to recycle a number of familiar mutant heroes, from Cyclops and Nightcrawler to Storm, but the blockbuster is giving us our first movie version of Psylocke, and Olivia Munn got a hell of an introduction in the Super Bowl spot. Somersaulting through the air, the mutant uses her signature sword to slice a flying car in half. Badass! Psylocke will serve as one of the Four Horsemen of Apocalypse (Oscar Isaac) in Bryan Singer's upcoming X-Men sequel, which is bad news for the students of Charles Xavier (James McAvoy).
Jason Bourne's Single Punch
Jason Bourne has been away for several years, last starring in a Bourne adventure in 2007. The Super Bowl trailer for the upcoming Jason Bourne cut through any sort of sentimental nostalgia for the character by reminding us, immediately, what a badass he is. The one punch, delivered to the face of his opponent, sold me a ticket to this new Bourne movie. I don't need to be shown anything else. Bringing director Paul Greengrass back into the fold alongside Matt Damon is a bonus. But fist-throwing Bourne is all I need for this sequel to fly.
Aliens Disrupt the Flyover
Speaking of "flying," Roland Emmerich's Independence Day Resurgence is the only film yesterday that cleverly played off of the fact that it was airing DURING the Super Bowl, showing crowds in a stadium who are enjoying a flyover at a big game … only to have that flyover disrupted by alien warcraft! It was an awesome image, and one that jolted audiences into realizing we were in a futuristic world, one that only Emmerich could conceive. And that's BEFORE the buildings start tumbling, in classic Roland fashion.
Krang!
Truth be told, we're having a hard time getting fired up for the second Teenage Mutant Ninja Turtles movie. It looks an awful lot like the first one, and that one wasn't great. So we perked up quite a bit when the Super Bowl trailer for Teenage Mutant Ninja Turtles 2: Out of the Shadows gave us our first glance at Krang, the iconic Turtles adversary who lives in the belly of his shell. All we really see if a grotesque eyeball staring back at the four shelled warriors. But the presence of Krang is enough to keep us interested in this sequel… for now.
The Cloverfield Monster... Right?
How will 10 Cloverfield Lane connect to the original Cloverfield? Will it, at all? It's still very possible that this J.J. Abrams-produced mystery movie has nothing in common at all with Cloverfield outside of a now-marketable name. But if John Goodman is being overprotective because the monster from the first movie is terrorizing his home, then the above image might be our first glance at the trouble that's about to reach his front door step.
Tony Catches a Bullet
I love this shot from the Civil War trailer because of the reaction on Robert Downey Jr.'s face. Tony Stark, over the years, has maintained a level of bravado that acts as a bit of a shield. But when the Winter Soldier (Sebastian Stan) pulls the trigger, and Iron Man catches a bullet, Stark looks surprised. Stunned. As if the War has escalated to a point in where he wasn't prepared to reach, and his life really is/was in danger. It's a great sell by Downey, and it proves that the stakes are higher in this third Captain America movie than they probably have been in the past.
A Marvelous Team Up
I love this ad. Yes, it's a Mini Coke can commercial, so it feels a little sell-out-ish. But because Marvel has left The Incredible Hulk on the shelf for the time being we have to take the scenes with the green giant any place we can get them. Couple that with the fact that we get to see Ant-Man (with Paul Rudd's voice) interacting with an Avenger means that this Coke ad gives us a slight tease at the team ups that will come in Infinity War… in a few years. Make Mine Marvel!
A Blue Mystique Sighting
Jennifer Lawrence made headlines recently when she admitted to us in an exclusive interview that she would be blue in X-Men: Apocalypse, because that's how we KNOW her character, Mystique, from the movies. Yet, early footage shown at both San Diego Comic Con and in theaters recently showed Lawrence in her, ahem, natural colors. With one quick Apocalypse choke, we see Mystique back in blue. And all is right with the mutant universe… for now.
Bourne's Las Vegas Car Chase
Las Vegas doesn't get used as a backdrop for action movies as often as you would assume. Maybe the overcrowded tourist destination presents too many logistics headaches for a film shoot, and so productions avoid it? Well, Sin City is going to host the third act of Jason Bourne, and Sunday's Super Bowl spot gave us an all-too-brief glimpse at a car chase on the Strip. Actually, a car pile up, or vehicle carnage. Jason Bourne (Matt Damon) is going to cause problems in Nevada, and this clip teases what's in store for later this summer. We can't wait.
The Jungle Book Silhouettes
Jon Favreau's commercial for his live-action The Jungle Book almost looked 3D, to the naked eye. Didn't it? The images seemed to pop off the screen, and I loved the way Favreau pulled his lens back to give his sideways-shot silhouettes of the legendary Disney characters. I caught one of them, above, but there are a handful of gorgeous shots on the full Jungle Book tease, as well as great voice work by the very funny cast. Put this one on your calendar.
Death Metal Doggies
Outside of a Dorito's commercial, the death-metal joke in the trailer for DreamWorks Animation's The Secret Life of Pets made me laugh the hardest – and on a night where my hometown Carolina Panthers were shitting the bed, I needed a smile, badly. With the poodle standing by a stereo, you assumed there'd be a musical cue gag. I didn't expect death metal, and that's what made the joke work. I hope for more subversive humor from Pets, and with the voices of Louis CK and Kevin Hart, chances of big laughs are high.
This poll is no longer available.
Your Daily Blend of Entertainment News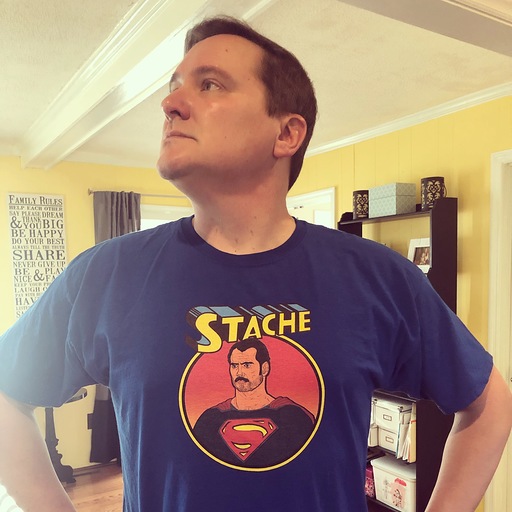 Sean O'Connell is a journalist and CinemaBlend's Managing Editor. Sean created ReelBlend, which he proudly cohosts with Jake Hamilton and Kevin McCarthy. And he's the author of RELEASE THE SNYDER CUT, the Spider-Man history book WITH GREAT POWER, and an upcoming book about Bruce Willis.