The 2014 Movie Attendance Figures Are Brutal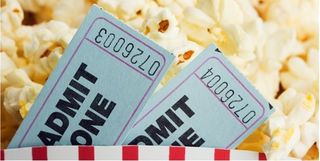 The movie-going experience has already changed a great deal in the past few years. While theater chains and studios continue to utilize different tactics to draw in more audiences, streaming and On-Demand services have become more varied and exciting. Predictably, movie theater attendance has been on the decline, but few were expecting the record low of 2014.
As reported by The Hollywood Reporter, preliminary estimates show that the number of people who went to a movie theater between January 1 and December 31 of this past year in the U.S. was the lowest of the past 20 years. That amounts to 1.26 billion people, which may seem like a lot, but these numbers haven't been this low since 1995, with 1.21 billion. However, the official numbers won't be revealed until the National Association of Theater Owners is able to calculate the average movie ticket price in 2014.
As THR notes, movie attendance in America was at an all-time high back in 2002, thanks to its massive tentpoles: Sam Raimi's Spider-Man, The Lord of the Rings: The Two Towers, Star Wars: Episode 2 - Attack of the Clones, Harry Potter and the Chamber of Secrets and My Big Fat Greek Wedding. If you look at the ones for 2014, Guardians of the Galaxy and The Hunger Games: Mockingjay - Part 1 were the only two to break $300 million domestically. Transformers: Age of Extinction, The Amazing Spider-Man 2, Godzilla and Teenage Mutant Ninja Turtles were some of the other blockbusters and none were gangbusters.
This whole climate sounds eerily similar to what Steven Spielberg predicted for the fate of movie theaters back in 2013. Speaking at a panel at the University of Southern California with his buddy George Lucas (as quoted by The Verge), the Oscar-winning director was already mourning the loss of Hollywood's once glorious ideals, saying:
And we're starting to see this happen. He also predicted VOD and TV offerings would become even more interesting than movie theater fair, which is also becoming increasingly more accurate. Netflix is fighting alongside the major networks for Emmy recognition with its slew of original programming, while Hulu and Amazon are also beefing up their lineups. What's more disconcerting, however, is what Spielberg said would happen to the movie-going experience.
It's no laughing matter that movie ticket prices are at an all-time high -- the average price of a ticket in 2013 was $8.13, and these preliminary results for 2014 see that jumping to $8.15. But what Spielberg is describing is something more akin with blowing a ton of money on baseball game tickets. It'll be interesting to see how studios and movie theaters adapt in light of this new intel, but we can rest easy knowing that movie tickets prices won't instantly jump to $50 a pop... at least, not any time soon.
Your Daily Blend of Entertainment News
Thank you for signing up to CinemaBlend. You will receive a verification email shortly.
There was a problem. Please refresh the page and try again.