5 Black Panther Villains The Movie May Use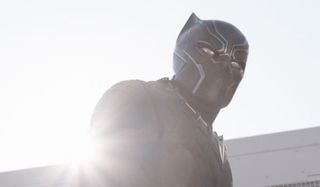 Marvel's Black Panther movie is still two years away from release, but it's slowly making progress from idea to reality. Chadwick Boseman will reprise T'Challa after making his debut in May's Captain America: Civil War, and it was confirmed this Monday that Creed's Ryan Coogler will direct the movie. Although the 2018 blockbuster likely won't start filming until early next year, 2016 will probably be filled with reports on characters we can expect see, including the villain.
The king of Wakanda may not have a rogues gallery as big as someone like Batman or Spider-Man, but he does have a few enemies who have given him a run for his money. Having gone through the hero's almost 50-year history, we selected the five villains who would be most plausible for T'Challa to battle in the Marvel Cinematic Universe. Not all of the folks on this list are lead antagonist material (meaning they would serve in a supporting capacity), but they're still dangerous enough to pose a threat to him and all of Wakanda.
Man-Ape
Wakanda is a country filled with warriors, but few are as powerful as M'Baku. Because of his might, he felt only he deserved of the Wakandan throne. After he killed one of the country's rare white gorillas, ate its flesh, and and mystically became Man-Ape (seriously, this happened), he challenged T'Challa to a battle. However, Black Panther proved to be his better, and Man-Ape was defeated. He remains one of Black Panther's chief enemies, but he's also tangled with other Marvel heroes and joined a few supervillain teams. Aside from having to tone down the ritual where he becomes Man-Ape (this will be PG-13, after all), Man-Ape could easily work as Black Panther's main antagonist. Like his comic book counterpart, he would want to bring Wakanda back to a primitive state by any means necessary. However, it might be more interesting if he worked with another lead villain.
Batroc The Leaper
The last time was saw mercenary Georges Batroc, he'd just had his ass handed to him by Steve Rogers aboard the Lemurian Star in Captain America: The Winter Soldier, and was later captured by S.H.I.E.L.D. Although Batroc the Leaper is primarily Captain America's adversary, he did fight Black Panther in the 2005 miniseries of the same name, and was also a supporting villain in BET's Black Panther animated series. He doesn't have a personal grudge against T'Challa, it's just that he's been paid to cause him trouble. If the movie follows the comics relatively closely, then Batroc will be hired by the main villain (most likely by Ulysses Klaw, who we'll get to later) to help infiltrate Wakanda, though eventually he'd be taken out by either Black Panther or one of his bodyguards. Since Batroc is one of the few MCU villains who hasn't been killed, it would be wise to feature him again as a supporting antagonist and let him show off more of his fighting skills.
White Wolf
Not everyone in T'Challa's family has been a force for good. When his parents died in a plane crash in Wakanda, a young boy named Hunter was adopted by king T'Chaka. Hunter grew up jealous of his brother T'Challa, but as an adult he earned his own honor when he became the head of Wakanda's secret police, the Hatut Zeraze, and he became White Wolf. Unfortunately for Hunter, after T'Challa took the throne, he disbanded the Hatut Zeraze due to their brutal practices. Hunter was obviously angry at his brother and decided to leave Wakanda with his men to become mercenaries. Although Hunter and T'Challa never battled in the comics, their background could easily be shifted to that they become adversaries in Black Panther. We saw how well the antagonistic sibling relationship worked in the Thor movies, and it could be the same for these two. Jealous of T'Challa and angry that his line of work has been taken away, White Wolf tries to exact revenge and usurp the throne. It could make for a compelling story.
Erik Killmonger
Erik Killmonger was born in Wakanda as N'Jadaka, but after his father was forced into helping Ulysses Klaw and died in the process, he and his family were exiled from the nation. Growing up, Erik held nothing but contempt for how king T'Chaka had failed Wakanda, and after earning several degrees, he located T'Challa to carry out his revenge plan. Accepted back into Wakanda, Erik secretly worked to take over the country, and despite his scheme being stopped, he's never stopped trying to overthrow T'Challa, even succeeding a couple times. Erik could lead a similar coup in the MCU. After Captain America: Civil War, T'Challa may decide that Wakanda shouldn't be so isolationist anymore, drawing the ire of some of the countries most prominent figures. Erik wouldn't even have to have been exiled from the country and make a grand return. Instead, he could be shown as one of T'Challa's closest advisors, and disagreeing with his king's new views, he would attempt to start a revolution to put himself on the throne.
Ulysses Klaue
If you're familiar with Black Panther's history, you know that Ulysses Klaw is the prime candidate for the movie's lead villain. Klaue (as it's spelled in the MCU) made his debut last year in Avengers: Age of Ultron. It's already been established that, like his comic book counterpart, he's obsessed with vibranium and earned himself a brand on the neck for stealing the rare metal from Wakanda. When we last saw him, he just had his arm ripped off by Ultron, but on the bright side, he was billions of dollars richer. Although not outright stated, it's a good bet that Andy Serkis will reprise Klaue at some point, so he might as well be brought back in the movie starring his arch-nemesis. Like Klaw, Serkis' Klaue will likely try to seize all of Wakanda's vibranium supply with an army, and at this point he'll have his new prosthetic arm that shoots powerful sound blasts. We're also betting that the final battle between Klaue and Black Panther will somehow result in being transformed into familiar "solid sound" form, thus setting the stage for him becoming an even bigger threat in either Black Panther 2 or a different Marvel movie.
Your Daily Blend of Entertainment News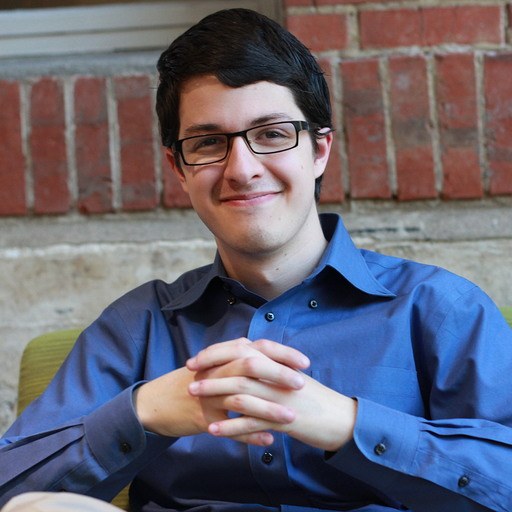 Connoisseur of Marvel, DC, Star Wars, John Wick, MonsterVerse and Doctor Who lore. He's aware he looks like Harry Potter and Clark Kent.