5 Cannes Film Festival Winners That Still Matter Today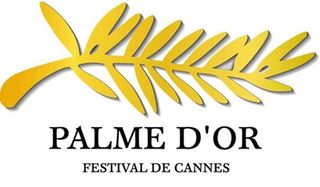 With the Cannes Film Festival's Palme D'or award being handed to director Ken Loach's I, Daniel Blake, there has been a bit of an uproar over the film's surprise upset over what some have called a weak field. Though we really have to ask ourselves, how many films who take away the top honors at the famed film festival truly endure? Which of those films that have taken the top prize still resonate to this day? Does anyone still talk about The Tree of Life, Dancer in the Dark, or Elephant to a degree that everyone and their mother knows they exist? It's highly unlikely.
Much like the Oscars, only a couple still ring loud and clear through the minds of cinephiles and casual movie fans alike, and we've got a list of five that still matter to this very day. These five films not only won over the hearts and minds of the Cannes judges throughout the 69 year history of the festival, but they've also found a place as popular culture landmarks.
Pulp Fiction
What can you say about Pulp Fiction that hasn't already been said? With a quick wit, style to spare, and events vague enough in their own timeline that they can be perceived as timelessly retro, Quentin Tarantino made a name for himself by winning the Palme D'or in 1994 with his magnum opus. Looking at it with face value in mind, one wouldn't think that this would be a film to knock 'em on their feet at Cannes. But the fresh artistic outlook and snappy dialogue that pervades every frame of Pulp Fiction made it not only an undeniable champion, but a seriously cool flick that has history on its side.
Taxi Driver
Much like Quentin Tarantino, Martin Scorsese is the type of director that has Cannes written all over him. Of course, this wasn't always the case, as he had to break the mold and get into the club somehow - and the film that helped him do it was Taxi Driver. Showcasing the seedy underbelly of New York, as well as the mental disturbance of Robert De Niro's Travis Bickle, in such a way that it's hard to look away, is a feat that is rewarding in and of itself. But decades later, the film's win at Cannes is one of the many accolades the film would walk away with, leaving generations of folks to imitate the ever famous, "You talkin' to me?" scene.
Sex, Lies, and Videotape
Sexuality has always been a touchy subject on film, especially when you have a film like Sex, Lies, and Videotape in which the subject isn't seen as a lurid hook to win over the audience, but rather an academic subject to be treated with candor and respect. Much like future Palme D'or winner Blue Is The Warmest Color, Steven Soderbergh's approach to the subject of sex was seen with controversy, which ultimately subsided and saw the film's reputation become one of groundbreaking implications.
Apocalypse Now
War epics, and legendary stories of troubled productions, don't come bigger than Apocalypse Now. With Francis Ford Coppola running over schedule, over budget, and into his own "Heart of Darkness" like scenario to finish his masterpiece, the Palme D'Or was the least that could have been awarded to the man who had previously given the world the first two installments of The Godfather trilogy. His career wouldn't hit the artistic or obsessive heights that Apocalypse Now did, but it never had to, as this one shining instance was enough to cement Coppola's legacy in Hollywood.
The Third Man
The Third Man is actually our only entry on the list that did not win the Palme D'or, for the simple reason that the award did not exist at that point. Instead, the Grand Prix was the award the elite films claimed, and Carol Reed's Cold War noir thriller rightfully claimed that prize in 1949. Not only is the film heralded as a cinematic masterwork that continues to teach the world what true film noir looks like to this very day, it also addressed the new world Europe was facing after World War II's devastating fallout. Social relevance, mixed with dark subject matter and some witty repartee, made for a picture that lingered long after the smoke of the film's central mystery had cleared.
Senior Movies Contributor
CinemaBlend's James Bond (expert). Also versed in Large Scale Aggressors, time travel, and Guillermo del Toro. He fights for The User.
Your Daily Blend of Entertainment News
Thank you for signing up to CinemaBlend. You will receive a verification email shortly.
There was a problem. Please refresh the page and try again.