5 Marvel Characters Who Could Die In Captain America: Civil War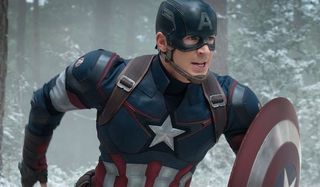 Captain America: Civil War is going to be a game-changer for the Marvel Cinematic Universe. An adaptation of the 2006 comic book story by Mark Millar, this movie will see the MCU heroes fighting amongst each other over the passing of the Superhuman Registration Act. Featuring a diverse lineup of heroes, villains, and other figures, this film will undoubtedly have a major impact on the MCU going forward. However, as is the case with any war, there are casualties, and it looks like not everyone will make it out of the film alive.
It was reported yesterday by Heroic Headlines that a funeral scene will be filmed for Captain America: Civil War soon in Atlanta, Georgia, featuring extras wearing black mourning clothes. If true, this is a good indication that either a pivotal character from the film will be killed off, or someone else's death will have ramifications on the main characters. Taking into account the film's large cast, and who is already scheduled to appear in future movies, here are our top candidates for who could be killed in Captain America: Civil War.
Peggy Carter
Peggy Carter has lived a long and exciting life. She fought alongside Captain America in World War II, she stopped a madman from detonating a weapon over New York City, she was a founding member of S.H.I.E.L.D., and the list goes on. However, as we saw in Captain America: The Winter Soldier, she's not in good health anymore, physically or mentally. Now well into her '90s, it wouldn't be unreasonable to assume that Peggy finally passes away in Captain America: Civil War, most likely at the beginning of the story. She's already died within the Marvel Comics universe, and her death would certainly be a huge blow to Steve Rogers. Even though death is an inevitable part of life, this is the woman who was his first (and by all accounts only) love, so her passing will deeply affect Steve during the conflict.
Hawkeye
After being brainwashed for the majority of The Avengers, Hawkeye finally got his chance to shine in Avengers: Age of Ultron with more character development and better action scenes. When the film ended, Hawkeye resigned from the Avengers so he could be with his family. However, much like how Tony Stark continued being Iron Man even after the events of Iron Man 3, Hawkeye will likely be back in the superhero fold for Captain America: Civil War, and that could be fatal for him. There will be an incident involving the Avengers that leads to the Superhuman Registration Act being passed. Perhaps during this incident Hawkeye is killed in action, which is one of the ways a rift divides the team. After Age of Ultron continuously hinting that Hawkeye would be the one offed (Quicksilver ended up taking that bullet, figuratively and literally), killing him in Captain America: Civil War would certainly be shocking.
Pepper Potts
Despite all the big names set to appear in Captain America: Civil War, not every MCU character has been announced. Such is the case for Pepper Potts, who hasn't been seen since Iron Man 3. Tony Stark mentioned that she was busy running Stark Enterprises in Avengers: Age of Ultron, but considering how crucial his role will be in the 2016 blockbuster, it will be surprising if she doesn't show up at least briefly. More importantly, though, is that her death, presumably at the hands of a super villain or as collateral damage, could be used as the catalyst to push Tony towards registering superhumans. Tony's outlook on life is already different from when he began his superhero career, and if Pepper is tragically killed, this may be what pushes him over the edge towards making sure every person with special abilities is held accountable for their actions.
Innocent Bystander
Unlike the other entries on the list, this doesn't apply to a specific person. However, a civilian's death can be just as tragic. As mentioned earlier, the incident involving superheroes will result in collateral damage. This is a good bet that there will be civilian casualties, and this funeral for one of the victims could mirror a key scene from the original 2006 story where Tony Stark appears at a memorial service for the victims of the Stamford, Connecticut tragedy. The mother of one of the boys killed chastises Tony for funding the Avengers just so he could "play hero." This leads him to support the Superhuman Registration Act. It's possible a similar scenario could happen in the movie for Tony. After seeing what has happened by having the Avengers be unregulated, he decides registration is a good idea. On the other hand, perhaps it's Captain America who is the one attending the funeral to pay his respects.
Captain America
He may not have died during the original Civil War, but Captain America's "death" soon after in the comics had enormous repercussions for the Marvel Comics universe. There have been rumors and speculation about the MCU taking a similar approach and killing off Steve Rogers some point. If Captain America: Civil War follows the original story closely, the Star-Spangled Avenger may meet his end at the hands of Crossbones (though it was later revealed that Sharon Carter delivered the killing shot). The main differences being that it would be Zemo that orders the assassination rather than the Red Skull, and unlike his comic book counterpart, MCU Steve's death would likely be permanent. The only issue with this is that Chris Evans is set to appear in both Avengers: Infinity War movies, but these appearances could just be flashbacks or hallucinations. Cap's time among the living may be coming to a close.
Your Daily Blend of Entertainment News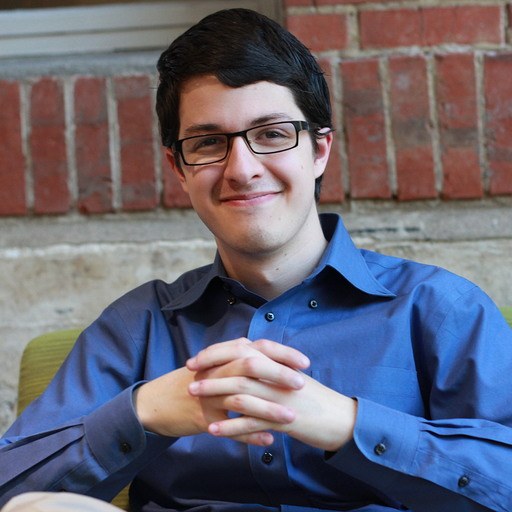 Connoisseur of Marvel, DC, Star Wars, John Wick, MonsterVerse and Doctor Who lore. He's aware he looks like Harry Potter and Clark Kent.