9 Classic 80s Movies That Hollywood Actually Should Revist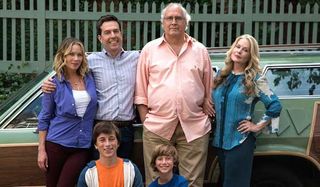 In the age of digital media – a time when just about every movie ever made is just button click away – remakes don't really make a ton of sense. Why are people going to pay extra money to see a rehash of a story they already know and can watch any time? Instead, what's really in right now is the creation of expansive continuities, be it in the form of cinematic universes, or story continuation – as audiences will see Hollywood exhibit this week with the release of John Francis Daley and Jonathan M. Goldstein's Vacation.
The release of the new comedy, which is set 30+ years after the original and finds the young characters as grown-ups, got us thinking: what are some other 1980s titles that could potentially benefit from further continuity expansion? We picked out nine choices, so read on to find out what they are!
The Fly
Back in 2009, a rumor began circulating saying that David Cronenberg was considering doing another remake of The Fly. It turned out, however, that those reports were erroneous, and that the director actually wanted to make a project that's more of a sequel – partially inspired by a conversation Cronenberg had with Mel Brooks. He never gave any plot details away, only noting that technology has advanced a great degree in the last 25 years. Fox ultimately decided to not move forward with the movie, but in the conversation of bringing back '80s titles, I can think of few ideas better than Cronenberg going back to The Fly.
Real Genius
Hollywood has been threatening a remake of Real Genius for a few years now – but that's definitely the wrong way to go. Why try to reinvent the greatness that is Val Kilmer's slovenly-but-brilliant Chris Knight? Instead, Columbia Pictures and Imagine Entertainment should make a movie that catches up with the character, and finds out what he's done with his life since hijacking a top secret weapons program and filling a professor's house with popcorn. It's true that Kilmer doesn't work as much anymore, but titles like Kiss Kiss Bang Bang and MacGruber have proven that he still has talent, and it could be put to good use here.
Tron
Yes, I know that Tron Legacy exists, and yes, I know that Disney just cancelled their plans to make Tron 3. But I don't really care – I just want to see more Tron. Modern blockbusters have certainly introduced us to some cool looking worlds, but there truly is nothing like the inside-a-computer sci-fi series, and there's a strong enough story base that a talented filmmaker could really do something fantastic with it. Also, the end of Tron Legacy provided a perfect set-up for a new sequel – Olivia Wilde's Quora's existence in the real world – and it would be a shame if that doesn't ever get a conclusion.
Fast Times at Ridgemont High
Cameron Crowe's career is in a bit of a rut. We'll always know the guy as the guy behind Say Anything…, Almost Famous and Jerry Maguire, but it's been a good number of years since he's made anything nearly as impactful. So why not return to the world that started it all for him? (As a writer, at least) While the idea of catching up with all the characters from Fast Times At Ridgemont High may not be the best approach, perhaps Crowe could both write and direct a more "spiritual sequel" that inhabits the same fictional universe as the first movie, but tells a different kind of story in a different context.
Ferris Bueller's Day Off
Remember back in 2012 when Matthew Broderick starred in a Super Bowl commercial reprising his legendary role from Ferris Bueller's Day Off? Like many of you, I got a kick out of seeing the character back, and it honestly makes me wonder if a 30+-years-later sequel could actually work. There are admittedly some big speed bumps - including the taboo nature of doing it after the passing of John Hughes, and the unattractive nature of comedy sequels that just repeat the original premise – but in the right filmmaker's hands there is potential.
Bachelor Party
Tom Hanks career has come a long way since he was driving busses, and attending donkey shows in the movie Bachelor Party - but that's actually exactly why I want him to make a sequel. For just one film he should shed his modern-day Jimmy Stewart image, and jump back into a raunchy R-rated comedy that just lets him go mental. The more obvious route to go with the story would be to center it on Rick's soon-to-be-married son, but I almost like the idea of Rick actually getting remarried instead (after a divorce from Tawny Kitaen's Debbie). That ensures Hanks as the real lead of the film, and license to fully reembrace the madness from the original.
Escape from New York
Like Real Genius, an Escape From New York remake is another project that Hollywood has spent years beating a drum for – but a remake is a really dumb idea when the potential for a new sequel is available (yes, I know Escape From L.A. exists). There are surely hundreds of avenues that can be taken with the Snake Plissken character story-wise, and even if the studio doesn't want to bring back Kurt Russell (they should), they could instead just pull a Mad Max: Fury Road and maintain continuity with a new cast. Nobody wants to see Snake rescue the president from New York again – just give us a new legend!
An American Werewolf in London
Off the bat, let's get this out of the way: An American Werewolf in Paris is probably a title that any filmmaker could skip over when it comes to maintaining continuity. That being said, John Landis introduced us to a cool werewolf-filled world in An American Werewolf in London, and while the movie is memorable for playing out simple myth and having stunning special effects, it also sets up an interesting version of Earth where people on the streets of London actually saw a legitimate werewolf come to life, kill people, and then get killed. What's going on 30+ years later? I have to admit that I'm curious.
This Is Spinal Tap
In 1984, director Rob Reiner gave us an intimate look into the lives of David St. Hubbins, Nigel 'Tuffy' Tufnel, and Derek Smalls… but what have the members of Spinal Tap been up to in the 31 years since we last saw them? Are they still rocking out in stadiums? Have they all broken up? Are they still planning tours? Because of the documentary set up of the original This Is Spinal Tap!, this is perhaps the easiest continuity to revisit, and given the proper degree of creative energy and spirit, it could be just as brilliant as the original
Your Daily Blend of Entertainment News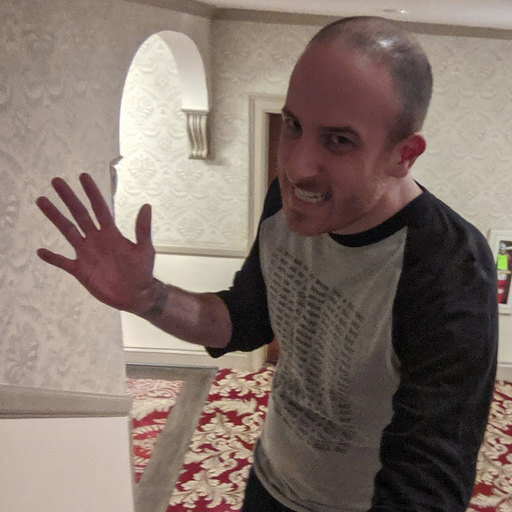 Assistant Managing Editor
NJ native who calls LA home and lives in a Dreamatorium. A decade-plus CinemaBlend veteran who is endlessly enthusiastic about the career he's dreamt of since seventh grade.