Adam Brody Scores Lead in Some Girls And Welcome To The Jungle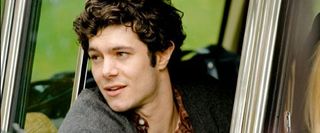 Adam Brody will soon be stepping up from character actor and kooky sidekick to leading man as The O.C co-star has just landed the lead in not one but two upcoming features. It's a hard-won evolution for Brody, who has previously performed supporting roles in everything from moody dramas (The Romantics) to stoner comedies (Smiley Face), and slasher-horror (Scream 4). But now, Variety reports that Brody, who has just completed work on Lorene Scafaria's directorial debut Seeking a Friend for the End of the World, has just signed on to front the film adaptation of Neil LaBute's play Some Girls and will also star in the office-comedy Welcome to the Jungle. Both roles will not only give Brody a chance to display his comedic chops but also test his abilities to carry a film.
Welcome to the Jungle centers on a design firm staff who become stranded while on an office retreat to a tropical island. In short order, these co-workers lose their cool and thing take a turn from bad to "Lord of the Flies-styled" worse. Playing an unlikely hero who must face down a tyrannical would-be leader of office mates, Brody will head the cast that includes such comedy luminaries as Rob Huebel and Kristen Schaal, 24's Dennis Haysbert, as well as over-the-hill action star Jean-Claude Van Damme. Personally, I'm pulling for Van Damme playing Brody's adversary, as that lopsided showdown should prove comedy gold.
In Some Girls Brody will play the kind of scandalizing scoundrel common to the works of Neil LaBute, in this instance a writer who is on the verge of getting married and so naturally decides to reconnect with each his ex-girlfriends - one at a time in various hotel rooms across the United States. The show ran in New York City in 2006, and starred Will & Grace's Eric McCormack, so we can safely assume the cast of characters will be a bit younger in the movie version. This likely means the Off-Broadway cast that included Fran Drescher, Judy Reyes, Brooke Smith, and Maura Tierney, will not be invited to reprise their roles. Mad Men helmer Jennifer Getzinger will direct the dark comedy which is set to shoot in Los Angeles this April.
However, before either of these features makes it to theaters, Brody will have several more supporting parts hitting the big screen, including the demanding role of real-life porn star Harry Reems in the Linda Lovelace biopic Lovelace. Reems was Lovelace's Deep Throat co-star as well as the center of a major censorship scandal that ultimately got him arrested. In short, it's a role that could prove meaty for the emerging leading man.
Lovelace is currently in production.
Staff writer at CinemaBlend.
Your Daily Blend of Entertainment News
Thank you for signing up to CinemaBlend. You will receive a verification email shortly.
There was a problem. Please refresh the page and try again.