Alien: Covenant Beefs Up Its Cast As Shooting Nears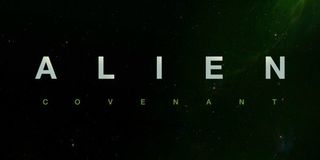 It's impossible not to be excited about Alien: Covenant. Sir Ridley Scott is directing another instalment to the iconic sci-fi franchise, while by far the best thing about Prometheus, Michael Fassbender, is also returning as David, the oddly enchanting android. But who else is inline to feature in Alien: Covenant? Well, the latest batch of casting additions to the sixth Alien film have been announced, and, even though you might not know who they are right now, they're all destined for huge things.
Deadline was the first to confirm the four new castmembers for Alien: Covenant, which is due to start shooting at the start of March. But who is joining Michael Fassbender, the only actor who is currently confirmed (Noomi Rapace will reportedly not join him) to be returning from 2012's Prometheus, on Alien: Covenant? Well, have a gander below to learn all.
With a CV that includes child acting turns in The Mighty Ducks and North, plenty of you will already be familiar with the 32-year-old actors work. But most of you will recognise him thanks to his recent performance as Jamal Lyon in the smash hit Fox drama Empire. Jussie Smollett has earned rave reviews because of his work on Empire, and the promotion to the big screen was always in his future. It just so happens that it will be as part of the most successful sci-fi franchises of all time.
Amy Seimetz
A writer, producer, director, and editor, as well as actress, Amy Seimetz has already proven over the course of her still-brief career that she is adept in a number of cinematic arenas. As an actress, she's most well known for her work on AMC's The Killing and HBO's Family Tree, while she's also appeared in the Sundance favorites Upstream Color and Pit Stop. Obviously appearing in Alien: Covenant is a huge step-up for the talented actress, but it's one that she'll likely take with gusto.
Carmen Ejogo
This 42-year-old British actress is probably the most experienced of the quartet joining Alien: Covenant, having appeared in both 2014's Selma, which was nominated for 2015's Best Picture, and recently completing work on Fantastic Beasts And Where To Find Them. With her work on the latter, Carmen Ejogo has already sampled working on a huge production, which puts her at an advantage to her younger casting additions to Alien: Covenant.
Callie Hernandez
The fact that Callie Hernandez doesn't even have a Wikipedia page is proof of just how inexperienced the actress is. But prepare for that to change, because she recently finished work on Damien Chazelle's follow-up to Whiplash, La La Land, opposite Ryan Gosling and Emma Stone, as well as Terrence Malik's Weightless. With the addition of Sir Ridley Scott, that's a pretty good trifecta of directors to have worked under so early into her career.
Sir Ridley Scott previously revealed that he was on the hunt for the actors to play characters that stumble upon Michael Fassbender's David in Alien: Covenant, and the above foursome are more than likely part of that team. They round out an already impressive cast, which includes Fassbender and newcomers Katherine Waterston, Demian Bichir, and Danny McBride. We'll finally get to see their work when Alien: Covenant is released on October 6, 2017.
Your Daily Blend of Entertainment News