Amanda Seyfried Climbs Aboard Pan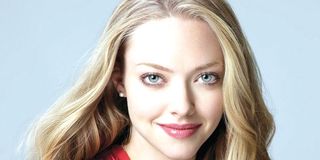 Pan is the latest Black List-approved tentpole to be headed our way in 2015. The story re-imagines several elements of the classic Peter Pan story, adding a grittier reinterpretation of the mythos. And that's involved quite a bit of colorful casting, with big stars in several key roles. But one has yet to have been filled, the pivotal role of Mary. Until now. Joe Wright's expected-to-be-lavish adaptation has added the luminous Amanda Seyfried.
According to Variety, she'll be playing Mary, because, holy crap, Hollywood might have Seyfried playing moms now. She's 28, guys. This is a stretch, considering her daughter Wendy is meant to romance Peter Pan, played by Levi Miller. The casting call for Pan sought an 11-13 year old. Maybe this works if Wendy is, what, 8? Still... Hollywood, dude. Amanda Seyfried is playing moms now? Or is this even Wendy's mother? The report doesn't technically specify that this is Mary Darling. Perhaps she's a love interest for the young Captain Hook?
The new spin on the classic story features a boy orphaned during World War II who is kidnapped by pirates and taken to Neverland, where he must defeat the evil Blackbeard. Cue villainous scowling, Pan killing the violent pirate, buddy Hook becoming the new and treacherous Hook, and a lead-in to a sequel. Possibly with a post-credits sequence.
Seyfried joins a loaded cast, including Hugh Jackman as the raving pirate Blackbeard, Garrett Hedlund as Hook and Rooney Mara as the ethnically-troubling Tiger Lily. Wright's already had quite a full career, dabbling in different genres, earning plaudits and making bombs in equal measure. His Atonement received seven Academy Award nominations, including Best Picture, but he has yet to reach those heights again. His biggest mainstream grab was the chilly Hanna, a harsh assassin fairy tale that manages to pack a lot of action in a narrative that also allowed for a lot of downtime in between kills, time spent with moments of dreamy introspection, and one bizarre Cate Blanchett accent. His latest was the opulent and romantic Anna Karenina, which is worth a look for being staged like theater, with the cast acting on rotating real-life sets. It's actually much more than a novelty, and well worth checking out.
Seyfried briefly flirted with a leading lady career, but it looks like she's now stuck playing supporting roles. She was the face of Mamma Mia, which grossed $609 million worldwide (!), but solo projects have been underperformers, and she's opted for showy parts in films like Les Miserables and the upcoming A Million Ways To Die In The West. She's also in Ted 2, where the pressure will be on Mark Wahlberg and a teddy bear, so clearly she got along with Seth MacFarlane and could be reinventing herself as a comedienne. Which is not a terrible strategy, all things considered. If you're gorgeous and can tell a joke, you're pretty much golden in this industry.
Your Daily Blend of Entertainment News