Amanda Seyfried To Front He's F**king Perfect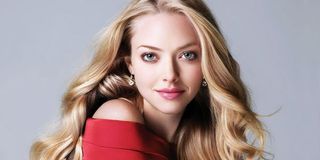 Amanda Seyfried continues her quest to defy any possible niche. The big-eyed ingénue who made the red carpet rounds at the beginning of this year promoting the big budget adaptation of the Broadway musical Les Miserables is gearing up for what's sure to be some bawdy comedy in He's Fucking Perfect. Variety reports Universal is making the project with Will Ferrell, Adam McKay, and Kevin Messick under the trio's Gary Sanchez banner.
Penned by Lauryn Kahn, He's Fucking Perfect centers on a woman who uses the web to overanalyze the men her friends date, investigating for red flags and deal breakers. But this cynical obsession turns selfish when she discovers one of her friends' beaus is seemingly perfect to her. So, she decides to break them up, but first she'll need to make herself his perfect match. It appears Seyfried is set to play this cruel intentioned protagonist.
This is a bit of a surprising casting announcement, as Seyfried doesn't have much of a reputation for comedy, at least outside of her hilarious turn as dumb blonde Karen Smith in Mean Girls.
But notably, this was a supporting role. And while she was charming in the musical comedy Mamma Mia, she wasn't asked to be very funny in that. (That was largely up to Meryl Streep and her girl group.) But perhaps Seyfried just hasn't had her chance to shine in a comedy yet. She has recently wrapped on another Universal comedy, A Million Ways to Die in the West. And her casting here seems to suggest that Universal was impressed by her comedy chops in that Seth MacFarlane feature. So, I'm cautiously optimistic about her prospects in He's Fucking Perfect.
We first got word of He's Fucking Perfect back in 2011 when Kahn, a former assistant to Ferrell and McKay, successfully sold the spec script to Fox for an impressive fee of roundabouts a million dollars. Shortly thereafter Emma Stone was in talks to star, which seemed a stellar fit for the snarky heroine role. But then the project fell into turnaround, which is where Universal bought it from Fox. Now He's Fucking Perfect appears to be back on track with Saturday Night Live segment director Jake Szymanski lined up to helm.
At this time there is no word on when the film might roll into production. But here's a prediction, He's Fucking Perfect won't be the final title. Sure, it's cool and edgy as a spec script title. But can you see posters and TV ads across the US with it emblazoned across? Me neither.
Staff writer at CinemaBlend.
Your Daily Blend of Entertainment News
Thank you for signing up to CinemaBlend. You will receive a verification email shortly.
There was a problem. Please refresh the page and try again.