Amazing Spider-Man 2 Screenwriters Kurtzman And Orci Will Return For Part 3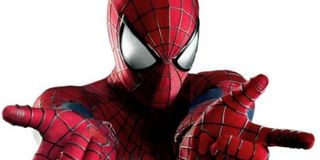 This either could be a blessing, or a curse.
Sony has hired the writing team behind next summer's The Amazing Spider-Man 2 to stay on the proverbial clock and bang out a script for the already-announced Amazing Spider-Man 3, according to the Hollywood Reporter. Jeff Pinkner, Alex Kurtzman and Robert Orci will continue the work they started on Marc Webb's sequel, bringing closure to an arc we believe will complete a trilogy of new Spider-Man movies, while setting the stage for a fourth film that might, if what we're hearing actually happens, lead to a Sinister Six movie.
Let's start with the various reasons why this is good new for Webb's Spider-Man franchise. Continuity and stability are key elements to any successful franchise. It's difficult to maintain storytelling momentum when the creative pieces are being interchanged by a studio that's trying to plug holes. THR says that "the hope is that [Webb] will return" to direct the third Spider-Man movie, so having his screenwriters back in place can only help him build on what we're going to see on screen next May. Webb seems to get along with these guys. They no doubt have been structuring out a long-term plan for Andrew Garfield's Peter Parker, and I have complete confidence they know exactly where they'd like their story to continue – and possibly conclude – so Sony handing the ball to the screenwriting team keeps the franchise on track instead of knocking it backward a few pegs right as pre-production should be ramping up.
So why might this be a curse? Because, if we're being honest, Kurtzman and Orci have a reputation – fair or not – of playing fast and loose with cherished franchises like Star Trek and The Transformers, and we haven't yet seen what they have done with (or to) The Amazing Spider-Man in the second of Webb's films. I'm not a Trekkie, so I wasn't as frustrated by the changes made to Star Trek Into Darkness (and Khan, specifically) as, say, this guy. But if they hopelessly blunder Electro (Jamie Foxx) or The Rhino (Paul Giamatti), I might begin to understand the anger that seems to be expressed online every time these screenwriters sign on to a project. (And believe me, they sign on to a lot of lucrative projects.)
For now, Spider-Man fans are encouraged to keep an open mind. The series is bouncing along at a decent clip. The footage shown in Hall H at San Diego Comic-Con was incredible. Webb is laying a foundation for a strong story to tell, and if Spidey 3 takes shape the way I think it's going to take shape, we'll have a new take on the classic Green Goblin story to enjoy – with Chris Cooper or possibly Dane DeHaan in the Goblin suit, enacting personal revenge on Peter Parker. Sony has The Amazing Spider-Man 3 heading to theaters on June 10, 2016. And now we know who will be putting the pen on the paper for that sequel. Are you excited … or concerned?
Managing Director at CinemaBlend. ReelBlend cohost. A movie junkie who's Infatuated with comic-book films. Helped get the Snyder Cut released, then wrote a book about it.